November 28, 2018


Dear Friends,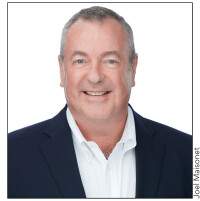 I am delighted to announce that Mr. Dent Davidson has accepted my call to join the St. Bart's staff and will serve in the new position of Interim Director of Emerging Liturgy and Music. Dent is a nationally recognized leader in church music, having spent the last three decades leading workshops and conferences around the country on congregational vitality related to liturgy and song. He has served on the Standing Commission on Liturgy and Music of The Episcopal Church and is currently Music Chaplain to the Episcopal House of Bishops. I have witnessed first-hand Dent's ability to transform self-proclaimed, "non-musical people," into enthusiastic, singing participants in worship.

Musical and liturgical innovation have long been an integral part of St. Bart's mission of radical welcome and hospitality. We invite people into worship seven days a week in the heart of this great city, and we know prayer and music bring people closer to God in a myriad of ways. As your Rector, I am firmly committed to preserving and deepening our treasured Anglican and Episcopal traditions as embodied in our 11:00 am liturgy. I also believe we are called to a more purposeful exploration of liturgies and musical genres that will call across all ages and cultures. We have the opportunity to create new services to draw more and more people into the life of our parish. We are currently in the midst of a liturgical and musical revolution in the life of the Church, and St. Bart's has an important role to play in this movement. With the support of our Wardens and Vestry, I am pleased we will be able to expand our capabilities to make this vision a reality in the coming year.

Dent currently serves as Associate for Arts and Liturgy for the Episcopal Diocese of Chicago and Missioner for Music and Liturgy at St. James Cathedral, Chicago. In his new role, Dent will work collaboratively with Interim Organist and Choirmaster Dr. Paolo Bordignon. I am particularly excited about Dent and Paolo's collaborative leadership in sacred music in our parish which, I believe, will offer greater depth and richness to every aspect of St. Bart's music program.

As a young chorister at Christ Church Cathedral, Victoria, BC, Canada, Dent was captivated by the music in our Anglican tradition and found his calling at age 11. He developed his skills as a musician and liturgist under the mentorship of renowned composer Richard Proulx, and began leading church music full-time in his early twenties. He pursued further studies in sacred music and earned his degree in Composition and Vocal Jazz. Dent believes "our musical tradition should be treasured, taught, and expanded."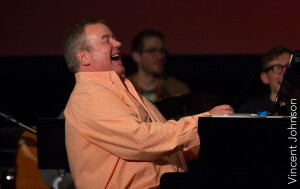 Dent spends much of his time composing and searching for fresh musical and liturgical resources. He loves the challenge of taking known music and finding creative ways to re-interpret it. He has a passion for empowering and encouraging singers -- in choirs as well as in the congregation, and his charismatic leadership style inspires people to participate.
Beyond his work in the Church, Dent is passionate about cooking, and enjoys traveling and entertaining. He will be moving to New York with his husband Jim Paddleford, who works as a real estate professional, and their two golden retrievers, Berkley and Kailua.

Radical hospitality involves providing the widest range of liturgical and musical experiences, and St. Bart's clergy and musicians are excited to listen and learn from our congregation as we expand our worship offerings over time. Dent will join us officially on January 31st, 2019.
Grace & Peace,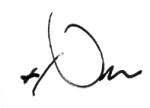 The Right Reverend Dean E. Wolfe, D.D.
Rector