October 2, 2019
Dear Friends,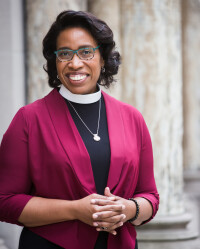 I am pleased to announce that the Reverend Deborah A. Lee has accepted the call to join our staff as Associate Rector for Discipleship and Community Life. In this new role, Deborah will focus on membership development, supporting our mission of radical welcome, and helping us move towards deeper engagement and connectivity. Deborah will assist newcomers in navigating this large and wonderful parish while pastorally encouraging, empowering, and mentoring them to act on their sense of calling in our community. As with all of our associate clergy, she will celebrate, teach, and preach and take part in baptisms, weddings, visitation to the sick, and funerals. Deborah's first Sunday at St. Bart's will be this Sunday, October 6th when we celebrate the Feast of St. Francis.
For the past two years, Deborah has served as sole Priest-in-Charge of St. Paul's Church in Chester, New York, while concurrently serving as Assisting Priest at Christ Church in Warwick. Managing dual commitments was an impressive feat, especially on Sunday mornings as Deborah traveled the ten miles between churches to lead or assist services for each parish before noon. At St. Paul's, she oversaw all aspects of congregational life--pastoral, liturgical, programmatic, and administrative--and led the parish through a significant restoration of the nave and sanctuary. At Christ Church she assisted the Rector in all aspects of congregational life while facilitating a weekly Bible study.
Deborah is a skilled spiritual director and counselor with international experience as a leader and educator. She served as Program Manager for Pastoral Care and Community for Trinity Church, Wall Street, worked as a counselor and educator in Lima, Peru, and coordinated international programs for BorderLinks in Arizona. She spent two years in the Peace Corps teaching at a school for visually impaired students in Morocco. Deborah is conversant in French and Spanish, and has a passion for helping people with diverse backgrounds and needs.
Deborah earned a Master of Divinity degree and Certificate in Spiritual Direction from The General Theological Seminary, and she was ordained to the priesthood on September 9, 2017. She holds a Master of Arts in Clinical Counseling from Colorado Christian University and she graduated from Williams College with a Bachelor of Arts in Literary Studies with a minor concentration in French. As an undergraduate, Deborah also studied at the School for International Training in Cameroon.
Apart from her work in the church, Deborah enjoys photography, singing, dancing, reading, and is a bona fide foodie. Upon her arrival at St. Bart's, you may contact Deborah directly at or at 212-378-0240.
Please join me in warmly welcoming Deborah into the St. Bart's community.
Grace & Peace,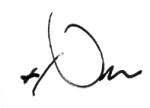 The Right Reverend Dean E. Wolfe, D.D.
Rector