December 23, 2018
Dear Friends,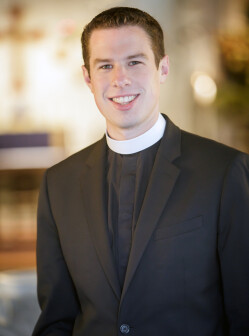 I am very pleased to announce the Reverend Peter Thompson has accepted the call to join our staff as Associate Rector for Formation and Liturgy. Peter currently serves as Assistant Rector at St. Paul's on the Green in Norwalk, CT where he assists in all aspects of parish life with a particular focus in Christian Formation, Liturgy and Pastoral Care. He also serves on the Standing Committee for the Episcopal Church in Connecticut. In his new role at St. Bart's, Peter will support our exploration of new liturgies as we seek to expand our worship services over time to draw more and more people into the life of our parish. He will also help organize the variety of adult education and formation programs that continue to challenge and inspire our parishioners, many of whom have a great love of learning and spiritual growth.
Peter earned his master's degree at Yale Divinity School, with additional studies at Berkeley Divinity School, the Episcopal seminary in residence there, and the Yale Institute of Sacred Music, an interdisciplinary graduate center for the study of sacred music, worship and the arts. He graduated magna cum laude from Columbia University with degrees in psychology and religion. Peter also studied at the University of Cambridge in England. As an undergraduate, Peter held parish internships at the Church of the Epiphany in Washington, DC and the Church of St. Mary the Virgin here in Manhattan.
Raised in the Washington D.C. area, Peter grew up in The Episcopal Church and served as a chorister and acolyte at Washington National Cathedral. Music in general, and liturgical music in particular have been constant threads throughout his life. Peter was a member of college and seminary choirs, sang professionally at the Cathedral of St. John the Divine, and currently sings with the Young New Yorkers Chorus. His love of music and its role in liturgy will be a tremendous resource to our liturgical team at St. Bart's.
Beyond his work in the church, Peter loves musical theater and is an avid runner. He recently completed his fourth marathon.
Peter will join us at St. Bart's on February 17, 2019. In the meantime we look forward to seeing many of you on Christmas Eve and Christmas Day and we wish you all a blessed New Year.
Grace & Peace,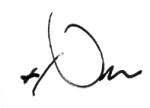 The Right Reverend Dean E. Wolfe, D.D.
Rector