Saturday, June 30, 2018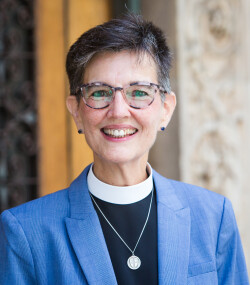 Dear Friends,
We are pleased to announce that the Reverend Susan Anderson-Smith has accepted our call to join our clergy staff as Associate Rector for Justice and Reconciliation. She will join us on Sunday, July 1. As part of her role, Susan will also serve as Interim Director of Crossroads Community Services, working with the Board of Directors through this important time of transition.
St. Bart's has a storied history of dedicated service to the community, and Susan's considerable gifts will help us engage our parish in God's abiding call to healing, justice, and peace. Susan has a wonderful combination of administrative and pastoral skills, and her passion and commitment to social justice ministry is truly inspiring.
A native of Vicksburg, Mississippi, Susan lived and worked in Washington, DC, Boston, Massachusetts, and Tuscon, AZ before moving to New York last year. In 2005, Susan co-founded the Imago Dei Middle School in Tucson, AZ, a private, independent, tuition-free Episcopal middle school serving economically disadvantaged children. Susan served as the school chaplain, religion teacher, and dean of students for ten years. Previously, she was Associate Rector for Youth Ministry and Associate Rector for Community Development at St. Philip's in the Hills, Tucson, AZ. She holds a Bachelor of Arts in psychology from the University of Mississippi, and a Masters of Divinity from the Episcopal Divinity School in Cambridge, MA. She has also completed courses in congregational development through Seabury-Western Theological Seminary in Evanston, IL.
In the Episcopal Diocese of Arizona, Susan served on the Standing Committee, the Transition Team for the Election and Consecration of a Bishop, the Advisory Board for the Diocese of Arizona Conference Center, the Bishop's Mission Planning Committee, and the Foundation for Episcopal Campus Ministry at the University of Arizona. She also served as Vice President for the Arizona Episcopal Schools Foundation.
In the Episcopal Diocese of Washington, DC, she served on the Bishop's Task Force on Human Sexuality and spent several years designing and implementing opportunities for conversations in parishes about LGBTQ issues.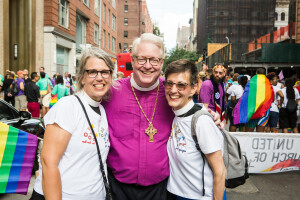 Susan and her wife, the Reverend Anne Margaret Sawyer, moved to New York City last year with their two Labrador Retrievers, Belle and Cooper, when Anne was called to serve as Rector of St. Mark's Church in the Bowery. St. Bartians recently enjoyed marching alongside Susan and Anne, as well as members of St. Mark's, in last Sunday's Pride March.
Upon her arrival at St. Bart's next week, you may contact Susan directly at or 212-378-0201. Please join us in welcoming Susan into the St. Bart's community.
Faithfully,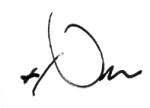 The Right Reverend Dean Wolfe
Rector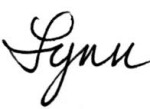 The Reverend Lynn Sanders
Vicar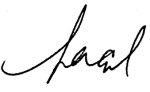 Raquel Murray
Parish Administrator