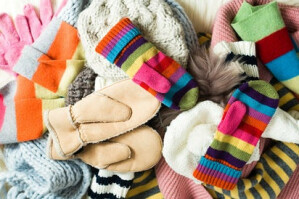 December 9 – January 13.
As temperatures drop, the need for warm clothing rises for Crossroads community members. While you're out shopping or enjoying the beauty of holiday decorations, would you please consider picking up one or more of the items listed below? Maybe you're purging lovingly used winter items and looking for a great place to contribute them? In any event, your new or clean, gently used items may be dropped into the large, gift-wrapped box that will be sitting in St. Bart's Central on weekdays and in the west end of the sanctuary on Sundays. As a general rule, larger sizes are much appreciated. We are deeply grateful for your generosity.
Donation list: Gloves, socks, thermals, hats, belts (sizes 28–40), scarves, coats, underwear, depends.