September 24, 2018
Dear Friends,

Mr. William Trafka has served St.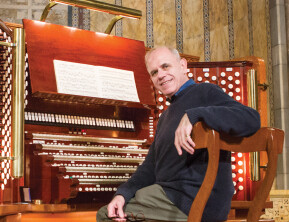 Bartholomew's Church in New York City faithfully and well for more than 33 years. Bill was first employed as the Assistant Organist in 1985 and was made Director of Music and Organist in 1995. His fidelity to our parish (and to every member of every choral group he has led here) approaches the legendary. Yesterday, Bill spoke to members of the choirs to share his plans to retire from St. Bart's. His last day with us will be Sunday, November 4, 2018. Please find appended below Bill's letter to the parish announcing his decision and his plans for "semi-retirement."
While I had hoped Bill would continue to spend any number of years with us at St. Bart's, I respect his decision to take a step back for health and personal reasons as he explores the next chapter of his life. Bill has been a joy to work with and his contributions to worship at St. Bart's cannot be overstated. For more than three decades he has lifted our hearts to God with exquisite sacred music, carefully crafted through his deep and abiding faith.
Upon Bill's recommendation and the recommendation of many others, I have called Dr. Paolo Bordignon to serve as Interim Organist and Choirmaster beginning Monday, November 5, 2018. Paolo served as St. Bart's Associate Director of Music for nine years until 2014, and has since served as the Director of Music at St. Paul's United Methodist Church in Houston. Paolo most recently returned to New York serving as a harpsichordist with the New York Philharmonic.

The Reverend Lynn Sanders, Vicar, said, "I have known Bill since 1994 when I became one of his St. Bart's Singers. I knew him for many years as a beloved and respected choir director and now know him as a beloved and respected colleague. I believe Paolo is one of the few people in the world who can step into Bill's shoes and not miss a beat -- and these are very big shoes to fill."
We will be planning events to honor Bill on his last Sunday at St. Bart's and various other events are in the planning stages as well. I hope you will join us as we give thanks for Bill's exceptional ministry, and send him off with our deepest love, prayers, and blessings.

Faithfully,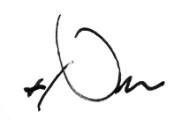 The Right Reverend Dean E. Wolfe, D.D.
Rector
---
September 24, 2018
Dear Friends at St. Bart's,

It is with an enormous sense of gratitude, sadness and hope that I'm writing to inform you of my retirement from St. Bartholomew's Church.My last day with you will be Sunday, November 4, 2018. It's really a semi-retirement. After undergoing a health crisis in 2016, I've considered how I'd like to spend my final working years as a church musician and hoped to find a church position in a quieter environment without St. Bart's immense resources and responsibilities, but with a vital ministry focused on growth, particularly its Ministry of Music, and one which might benefit from the richness of experience earned at a large Manhattan parish. The Reverend Thomas E. Mathews, Rector of Christ Church, Ridgewood, NJ, has invited me to join his staff, and I have accepted his invitation. While it is profoundly difficult to leave St. Bart's, I am deeply gratified by this call to a new ministry.
At the invitation of Music Director James Litton, I arrived at St. Bart's in January 1985, and have served the parish for over 33 years, a third of a century--10 as the Associate Director of Music, and 23 as the Director of Music and Organist. At this junction, I feel it is time to step aside and allow the parish to pursue and welcome a younger, gifted and ambitious musician poised to musically lead the church into the third decade of the twenty-first century. I am grateful to Bishop Dean E. Wolfe for his assistance and patience in gracefully helping me to navigate this change in my life as well as the parish's.

I leave a choral program with both professional staff singers and 18 volunteers in good health and singing well. Their commitment to St. Bart's music program and to the church has been remarkable. I also leave a concert series, with a significant and respected brand and know it will continue to grow with Kathy McKenzie, Chair of The Mid-Manhattan Performing Arts Foundation and its Board of Directors at the helm.

A letter such as this cannot possibly reflect the gratitude I feel in my heart for the countless people, who have made my tenure at St. Bart's a joyous one. In the days ahead, I will do my best to personally thank my associates in the music office, members of the clergy, staff singers, and instrumentalists with whom I have had the pleasure to work and serve; and you, the extraordinary community of St. Bart's, who have deeply supported excellence in music.

Please keep me in your prayers as I make this transition to a new phase in my career while carrying the indelible memories of St. Bart's in my heart.
With my greatest appreciation,




Mr. William Trafka
Director of Music and Organist