Saturday, September 22, 2018, 10:00 AM - 12:00 PM
Host: Kathy McKenzie.

Join us for the American Littoral Society - NY State Beach Clean-Up. Our area is: Rieglman Boardwalk West 20th to Stillwell Avenue.
Transit: D F N Q trains to Stillwell Avenue.
Meeting place will be on the Coney Island Boardwalk at Stillwell Avenue (last stop on the subway). Landmark is the Coney Island Art Walls -- continue to boardwalk. See map below: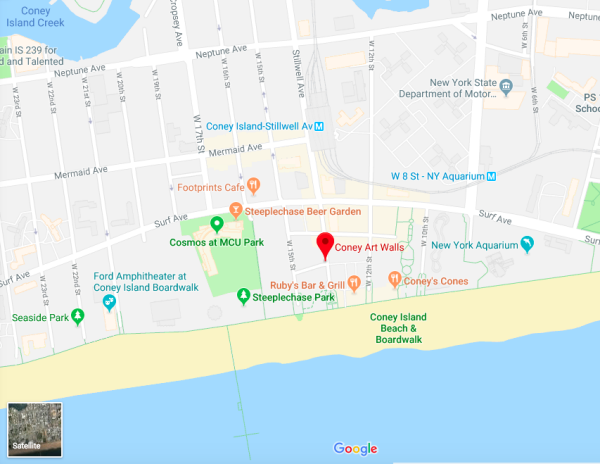 After beach clean-up, enjoy Coney Island attractions including: beach, pier, Coney Island Boardwalk, The Cyclone, Amusement Parks, NY Aquarium, or walk along the boardwalk east to Brighton Beach
Click here to return to learn more about 100 Ways to Serve
.