Sunday, July 29, 2018, 12:30 PM - 1:30 PM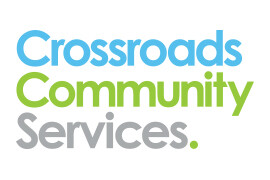 Crossroads Community Services will host an Open House for our congregation on Sunday, July 29 after the 11 am service. Come learn more about our wonderful partner organization that grew out of 125 years of community ministry at St. Bart's.
We invite you to support the mission of Crossroads Community Services by bringing a gift from the list below to the Sunday service you attend on July 29.
Preferred items are listed below:
Canned
mixed vegetables
corn
black eyed peas
garbanzo beans
navy beans
baked beans (vegetarian and pork n beans)
soups (chicken, split pea, minestrone, tomato ... ) Ideally, ones with higher protein content
mushrooms
tomato sauce
diced tomatoes
peanut butter
cooking oil--vegetable, olive etc
salmon
basic condiments: ketchup mayo mustard vinegar
Boxed
macaroni and cheese
dried fruit: raisins, plums, cherries, apricots