Sunday, October 14, 2018, 12:30 PM - 2:00 PM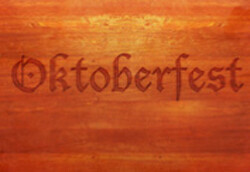 It's time for St. Bart's Lesbian and Gay Fellowship to kick off its Fall season with its annual Oktoberfest cookout! Once again, we will offer a wide variety of German beer, wine and food, and American soft drinks and fellowship! This event is open to the LGBTQ Community as well as the entire parish in this season of one hundred years on ParkAvenue.
So plan to invite friends!
Our crack team of chefs is standing by to work its magic! We will have a variety of German sausages, veggie burgers, two styles of potato salad, sauerkraut, beans, tossed salad, apple streudel, and ice cream.
We are so lucky to have a beautiful facility for such events, Room 33 and theThird Floor Terrace.
We will serve from 12:30 to 2 pm. If you're attending some other church program, come afterward. We'll stay open as long as the food lasts! Cost is still a very modest $20, no exceptions made nor tip required, So invite someone new, or bring a friend, or come by yourself, but join us for great food and great fellowship!
So we can plan, please RSVP to let us know you're coming!