Life is a learning process, and only part of learning is schooling or formal study. We search for truth with our heads and with our hearts, seeking meaning and community. We learn by doing, by being with and caring for others, by making choices.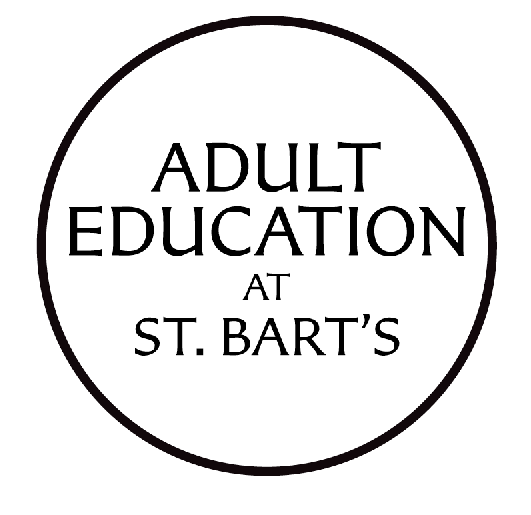 Week by week, throughout the year, St. Bart's is a learning community. We take seriously people's spiritual journeys. We know that relatively few of us have had religious education or exposure that can begin to match the education we've had in general or in our own areas of special knowledge.
We don't talk down to people. We try to be a church where, as it's been said, you don't have to leave your brains at the door.
Every Sunday and weekday liturgy includes a full sermon or brief talk relating the Biblical readings and tradition to life today.


Every Sunday the Rector's Forum at 10:05 am provides a place where our clergy teach or interview a guest on topics ranging from Biblical issues, insights from Christian tradition and other living religions, moral and ethical concerns, religious themes in contemporary writing or entertainment. In short, the Forum is an intersection of religion and life.


Weekday offerings include short courses, ongoing small Bible study groups, and occasional special lectures.


Education for membership centers on EXPLORE classes. Next series: Sundays, October 1, 8, 15, 22, 12:30-2 pm in the Vestry Room.


Education for Confirmation, Reaffirmation, and Reception from other churches is begun through participation in our Confirmation and Reception Classes, traditionally held on certain Sundays at 12:30 pm in the Vestry Room. Please contact the Reverend Matthew Moretz to sign up for our 2018 classes.