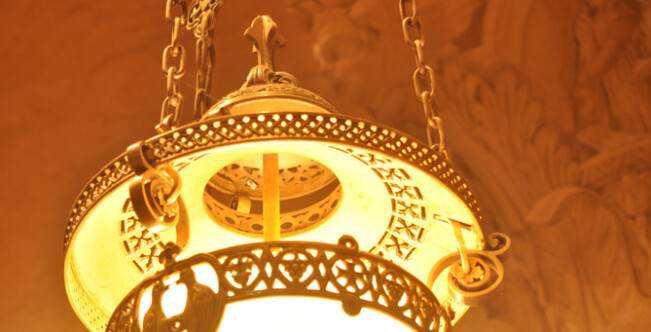 Our mission is to comfort, challenge and inspire a growing community of people in search of meaning and hope in their lives, and one of the avenues we provide to foster this exploration is through our numerous programs, classes, retreats and formation opportunities.
We strive to provide impactful offerings that will not only foster spiritual enrichment and growth, but also provide a basic theological foundation off of which to expand. The below offerings are your open invitation to join us, wherever you might be on your path, and whatever your religious background may be. We welcome all people, all questions, all doubts and all insights. Join us.

For those of you who are looking for a great place to educate your children, we encourage you to check out our Children Youth and Family Ministries as well as The St. Bartholomew Community Preschool.
The Forum
Each Sunday at 10:05 am, we gather for a forum that helps us further connect faith with life. Programs range from clergy teaching and expository Bible study to explorations of theology, social concerns and philosophical questions. Please click here for recordings of past Forums. Sundays, 10:05 am in the Great Hall.

EXPLORE
Every person who comes to St. Bart's is genuinely and warmly welcomed. But that's just the beginning. If you are considering taking a closer look at joining St. Bart's and/or learning more about the Episcopal and Anglican traditions, join us for EXPLORE—a popular, interactive class with the clergy of St. Bart's.
Winter EXPLORE series: Sundays 12:30 to 2 pm, January 21 to February 11, 2018
Spring EXPLORE series: Sundays 10 to 10:45 am, April 8 to April 29, 2018
Winter EXPLORE series: Sundays 12:30 to 2 pm, January 21 to February 11, 2018. Classes meet in the Vestry Room.
Initial class: January 21, 2018
Join the Reverend Lynn Sanders for an interactive introduction to St. Bart's, the Episcopal Church, our Anglican identity, and your questions about faith and life.
January 28, 2018
What's in our DNA as St. Bartians? How can I get more involved? The answers may surprise you! Join the Reverend Lynn Sanders for the second installment of this introductory course for adults.
February 4, 2018
What is "liturgy" and why is it so important to Episcopalians? What does it mean to be a member of St. Bart's? Join the Reverend Matthew Moretz for the third installment of this introductory course for adults.
February 11, 2018
What's our "take" on the Bible? What are the Episcopal Church's "hot-button" issues? How do Episcopalians handle differences? Join the Reverend Matthew Moretz for the final installment of this introductory course for adults.
Contact Manny Rodriguez to register or for more information on EXPLORE.
Beyond Baptism: Confirmation, Reception, and Reaffirmation Classes for Adults
Education for Confirmation, Reaffirmation, and Reception for adults from other churches is begun through participation in our "Beyond Baptism" series which will be held on the Wednesday evenings of February 21, 28, March 7, 14, and 21 at 7:00-8:30 pm in the Room 33 of the Community House. The evenings will include a light meal, with donations to support the cost requested. All are welcome, even if you are not being confirmed, etc. The course of study explores the Bible, the Book of Common Prayer, church history, liturgy, the Episcopalian faith, and whatever other topics are of interest. Please sign up for our 2018 classes via this link and contact the Reverend Matthew Moretz
Mondays, 7:00-8:30 pm; April 16, 23, May 7, and 14 in Room 33. Join Patrick Hornbeck, parishioner and chair of theology at Fordham University, for a four-week dialogue about one of the key factors shaping U.S. culture today: the rise of the religious "Nones, or the religiously unaffiliated. Join us as we share the history of this in our country and reflect on the role of our parish in this new environment.
Bible Study
Studying the Bible with others is a meaningful way to deepen your faith and understanding of scripture and Christian theology.
The Bible, The New York Times and You, led by the Rev. Lynn Sanders, offers thoughtful reflection on the upcoming Sunday Gospel and the day's op-ed pages. Click here for Sunday's reading. Wednesdays 12:45 - 2 pm.
Education For Ministry (EFM)
Are you looking to live into your faith more fully, to have faith connect more deeply with everyday life? Do you ever wonder what God is calling you to do? What can the Bible teach us about the world today? Do you ever wonder what God is calling you to do? If you want to seek answers through study, reflection and community, EfM -- a four-year distance learning certificate program in theological education based upon small-group study and practice -- may be for you. To learn more, listen to an EfM Rector's Forum or contact EfM Mentor Liza Page Nelson.