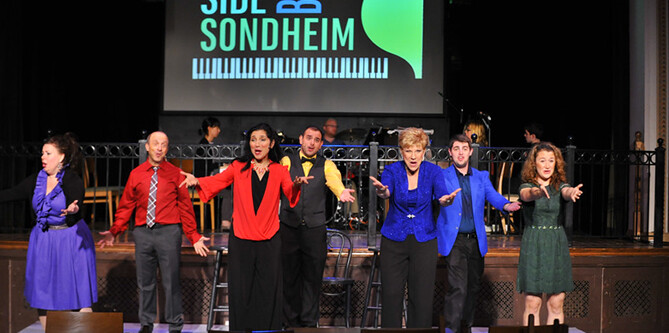 Founded in 1927, the St. Bart's Players are the longest-running community theatre in New York City—enjoying a long tradition of high quality off-off Broadway theatre having been acknowledged by the New York Times as "consistently achieving professional caliber." In 2004, The Players were recognized by the Off-Off Broadway Review (OOBR) with an award for Sustained Achievement Over Time. While The Players employ professional directors, designers and musicians to guide their productions, it is our volunteer membership that does the acting, runs lights and sound, gathers props, sells refreshments, and manages theatre operations.
2017 PERFORMANCE SEASON
Our season runs from January through December, with three "main stage" productions: two musicals and one play. In addition, there are special events and fundraisers sprinkled throughout the season: cabaret revues, murder mystery productions, staged play-readings and more. Our audience is made up of New York theatre-goers—both single-ticket buyers and subscribers, who see an entire season of great shows for one great price!
The St. Bart's Players Present

One Flew Over the Cuckoo's Nest

May 17 - 21, 2017

By Dale Wasserman. Based on the novel by Ken Kesey.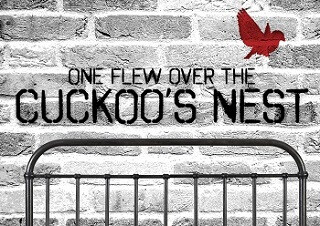 By Dale Wasserman, based on the novel by Ken Kesey
Directed by Brian Feehan
Produced by Jonathan Graf and Stephanie Pakowitz
Stage Managed by Jacob Miller

The 2001 Tony Award Winner for "Best Revival of a Play," One Flew Over the Cuckoo's Nest follows criminal Randle McMurphy, who has gotten himself into trouble once again and been sentenced to hard labor in prison by the court. To escape labor duties, McMurphy pleads insanity and is sent to a ward for the mentally unstable. Once there, he endures and stands witness to the abuse and degradation committed by the oppressive Nurse Ratched against the inmates. Based on Ken Kesey's 1962 novel, this is a powerhouse play you won't want to miss.

Performances

• Wednesday, May 17 at 7:30 pm *
• Thursday, May 18 at 7:30 pm
• Friday, May 19 at 7:30 pm
• Saturday, May 20 at 2 pm and 7:30 pm
• Sunday, May 21 at 2 pm

Tickets: $30; $27 for students and seniors
For group rates, please call our box office: 212-378-0248

*$35 ticket price includes admission to Opening Night Party!

The show will be performed at the TBG Theatre,
312 W 36th Street, 3rd floor, New York, NY 10018
(Presented by special arrangement with SAMUEL FRENCH, INC.)

To learn more about The St. Bart's Players or for auditions: visit stbartsplayers.org or email .