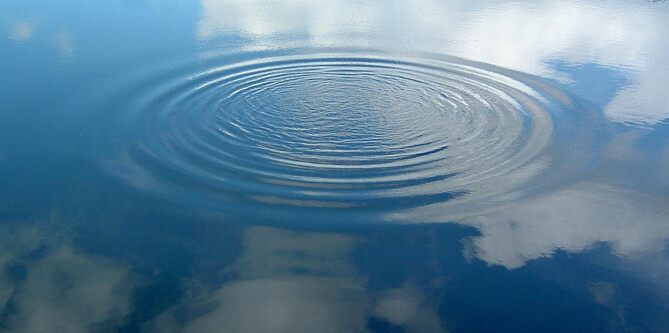 Living Christ Sangha: A Meditation Practice and Community
Sunday afternoons, 3-4:45 pm
Each Sunday afternoon our community meets for meditation practice, ending by 4:45 pm to allow members to attend the 5 pm Eucharist if they wish. The practices are simple and instructions are provided. Our weekly practice consists of: sitting meditation; walking meditation; a second round of sitting meditation; a Dharma reading; and Dharma sharing. Once a month, we recite the Five Mindfulness Trainings, with precepts for living a happy and constructive life. All are welcome. Wear comfortable clothes.
Meditation Mondays
Mondays, 12:30 - 1:30 pm in the Church (except holidays—including Easter Monday)

Meditation Mondays is part of an aspiring health and wellness program at St. Bart's, specifically targeting the midtown business community during the busy workweek.
We provide a meditative space into which you are invited for an hour of individual meditation, contemplation, centering, breathing, or prayer—whatever soothes and relaxes your soul. Some folks sit for 5 minutes, others the entire hour. In our fast-paced city, any amount of meditation can be beneficial. The meditation is not guided; it is "public personal" meditation. We provide the space and the calming music. All you need to do is show up and stay as long as you desire.
iRest®—Yoga Nidra
Monday evenings, 5:45-6:45 pm in the Church (except holidays—including Easter Monday)

Release tension and gain resiliency with guided and deeply restorative iRest yoga nidra. This research-based practice is used in hospitals and clinics, hospices, VA hospitals, military bases and more. Led by a community of those trained in the iRest protocol, documented benefits include decreased anxiety, insomnia, depression, PTSD, chronic pain and chemical dependency.
Gathering for this meditation practice will begin at 5:45 pm. Doors will close at 6 pm. Learn more about iRest here.
Yoga
Tuesday evenings, 5:30-7 pm in the Church
Yoga can be a means to improving your physical, mental and spiritual health! If you are tired of competing with others for space in the cramped midtown studios, then please join us for weekly Yoga in the architectual splendor of our Church. Tuesday evenings, 5:30-7 pm. Drop in whenever you are available and bring your friends. Please note: this class is BYOM (Bring Your Own Mat!) Classes are free, but donations are encouraged to help fund the instructors.
Instructors:
April 4: Viviana Papayannis (Hatha)
April 11: Francesca Caviglia (Vinyasa)
April 18: Siewli Stark (Hatha)
April 25: Francesca Caviglia (Vinyasa)
Tai Chi
9 am - 10 am Wednesday mornings in the Church
Tai Chi, which originated in China as a martial art, is a mind-body practice and is sometimes referred to as "moving meditation"—practitioners move their bodies slowly, gently, and with awareness, while breathing deeply. Great for reducing stress, increasing balance and flexibility, and promoting health of mind, body, and spirit.
Our weekly Tai Chi Chuan class is taught by long time neighborhood resident and practitioner Inoshi, who brings four decades of physical culture, movement and martial arts training to a variety of venues in the greater New York region. In addition to teaching at St. Bart's, he offers classes in NYC and private instruction under the auspices of the school he founded, Open Tai Chi. Those wishing additional classes or private lessons may reach Inoshi at 646-801-9218 for more information.
The sessions are free to the public, but a donation of $5-10 per person is encouraged to help offset the cost of our instructor.
Candlelit Yoga with Acoustic Music
3rd Thursday of each month, 7–8:30 pm in the church
Lit only by candles, start the evening with kirtan—uplifting heart songs—accompanied by live acoustic music. Ignite the soul and then awaken the mind-body with a 60-minute Slow Deep Flow yoga practice that develops strength and flexibility, cultivates mindfulness and deep inward reflection.
This special yoga series is hosted by Ling Spice Sadhaka, retreat leader and yoga festival presenter known for her Slow Deep Flow style; and Darren Marc, a sacred music artist who has been considered for a Grammy.
Cost: by donation. Bring your own mat. (Limited community mats available, first come first served. All levels welcome and open to beginners. Please register in advance: candlelityogakirtan.eventbrite.com
Centering Prayer
10:45 am - 12:15 pm Saturday mornings in the Vestry Room (ask at front desk for location)
Learn one of the great spiritual practices. Centering Prayer is a meditative form of prayer geared toward the cultivation of interior silence or "centering." The Centering Prayer group meets Saturdays to share reflections, study and practice, and to support each other in the discipline.
For information on any of these meditation practices, contact David Bryan, Liturgy Coordinator.