RSVP with form below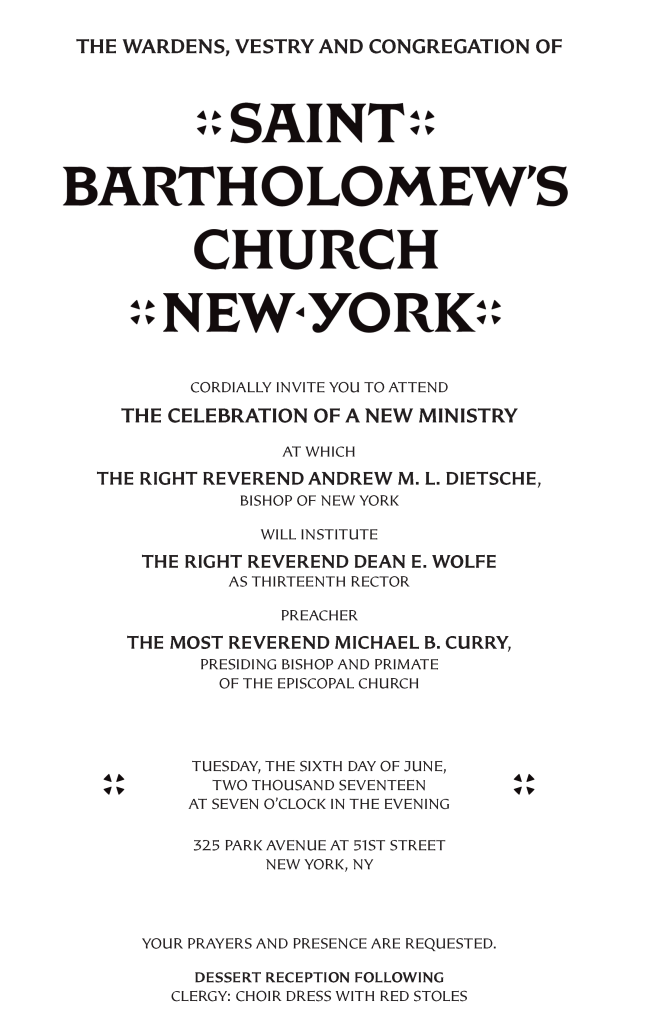 Please RSVP by June 1 using the form below
Clergy -- Please arrive at St. Bart's by 6 pm.


If you have questions about traveling to NYC or accommodations please contact Patrick Bergquist at

.


Parking is available at the garage located at 136 East 51st Street (between 3rd and Lexington Avenues). Please ask an usher or someone at St. Bart's Central for a voucher at the event.
Accessible St. Bart's: Our ramped entrance through the garden is currently out of service. As an alternative, the entrance at 109 E. 50th St. is available. Accessible restrooms are located off the lobby inside the Park Avenue entrance.