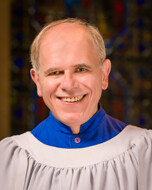 William Trafka has been the Director of Music and Organist of St. Bartholomew's Church since 1995. Prior to that, he served as St. Bartholomew's Associate Organist for 10 years. His responsibilities include conducting St. Bartholomew's Choir and St. Bart's Singers. Additionally, he is the Artistic Director of the Mid-Manhattan performing Arts Foundation, overseeing the programming of Great Music at St. Bart's, a series of concerts of choral, organ and chamber music which take place in both the church and the chapel. He also programs and conducts St. Bartholomew's annual Summer Festival of Sacred Music, a 13-week series of great sacred choral music sung as part of the 11 AM service each Sunday during the summer.
At St. Bart's, he has conducted the premières of several works including David Conte's September Sun and Missa Brevis, James MacMillan's Since it was the day of preparation (New York City première) and Herbert Howells' Hymnus Paradisi (New York City première of the orchestral version) as well as works by Ēriks Ešenvalds and Neely Bruce.
As an organist, he has held church positions since he was 11 years old. He is a graduate of the Eastman School of Music in Rochester, NY, where he was awarded the Performer's Certificate in organ performance. His teachers have included David Craighead for organ, Roger Wilhelm for choral conducting and J. Melvin Butler for church music. He has performed on concert series throughout the US and Germany and has also performed with the New York Philharmonic, the American Symphony Orchestra and the Fairfield Academy of Period Instruments. He has also served on the faculty of Westminster Choir College in Princeton, NJ as Adjunct Professor of Sacred Music.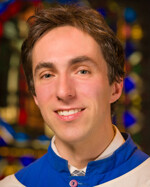 Jason Roberts became St. Bart's Associate Director of Music, Organist and the Director of the Boy and Girl Choristers in May 2014. Prior to St. Bart's, Jason was at St. James's Church in West Hartford, CT, where he built one of the largest choral programs in the Hartford area, which included 35 children and more than 30 adults. He holds degrees from Rice University, Yale University and the Manhattan School of Music.
Jason is a sought-after recitalist in the U.S. and was chosen to play last summer at the Regional Convention of the American Guild of Organists in Hartford, CT. An avid improvisor, he won first prize at the AGO National Competition in Organ Improvisation in 2008 and was a finalist at the St. Alban's International Organ Competition in 2011 (Improvisation).
Jason is a seasoned choir trainer, whose entire life has revolved around the Anglican Church, having begun singing as a Chorister in the Cathedral Choir in Perth, Australia, where his family lived for several years. His love of teaching children brings a sense of continuity to the Choristers program with a fresh and vital approach. His considerable gifts in improvisation have enriched St. Bart's hymn singing and extemporized musical moments in the liturgy.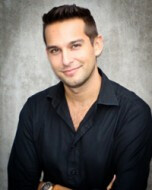 Christopher Carter, Tenor, has been part of the St. Bart's family since 2010. He is now a regular singer for the St. Bartholomew's Choir, section leader for the St. Bart's Singers, Choir Marshall, and an Administrative Assistant for the Music Department.
While in New York, Mr. Carter was a featured soloist in J.S. Bach's Easter Oratorio with the Mid-Manhattan Performing Arts Foundation. He sang for the New York Chapter of the American Guild of Organists and the Summer Music Festival at St. Bart's. He has also been a chorister at St. James Cathedral and Eglinton St George United Church both in Toronto, Ontario, and St. Marks Episcopal Church in Philadelphia, Pennsylvania.
With a performance degree from West Chester University of Pennsylvania, Mr. Carter studied under Randall Scarlata.
While attending graduate school at the University of Toronto—and studying with Mary Morrison—Mr. Carter added a few more accomplishments to his experience. He was privileged to perform with the Toronto International Bach Festival (under the direction of Helmuth Rilling), the Toronto Bach Consort (under the direction of Yannick Nezet-Seguin), and the Festival Ensemble with the Toronto Symphony Orchestra (under the direction of Peter Ouindjian).
In 2007, Mr. Carter performed and toured Benjamin Britten's "War Requiem" with the Festival Ensemble Stuttgart, under the direction of Helmuth Rilling, throughout southern Germany. In the same year, as a member of the Choir of St. James Cathedral (Toronto, Ontario), he was a performance soloist at the National Arts Festival in Grahamstown, South Africa.