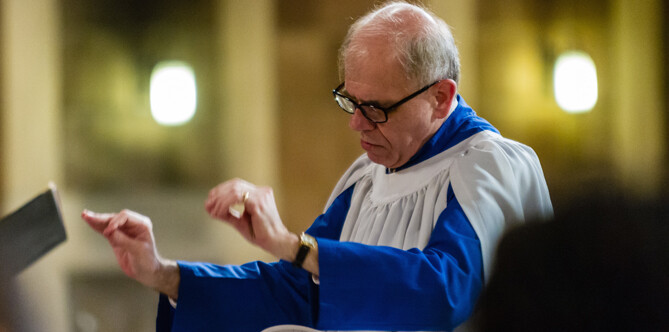 JANUARY 28, 2018: THE FOURTH SUNDAY AFTER THE EPIPHANY

Duke Ellington once said that "jazz has always been like the kind of man that you wouldn't want your daughter to associate with," yet we have had quite a lot of jazz at St. Bart's recently. This week at the 9 am service, the choristers will sing a hymn by Duke Ellington himself: "Come Sunday," which is from the cantata Black, Brown, and Beige, written in 1943. The cantata traces the heritage of African Americans in music, but is more generally about the providence of God in our lives.
At 11, we will hear "Seek him that maketh the seven stars," by Jonathan Dove. The words, taken from Amos, inspired Dove to write a musical image of the night sky. The organ part brings to mind the twinkling of the stars as the choir wonders who made them. The second section of the anthem is a joyful, almost dance-like, celebration of the creator.
Click here for full Sunday service information.