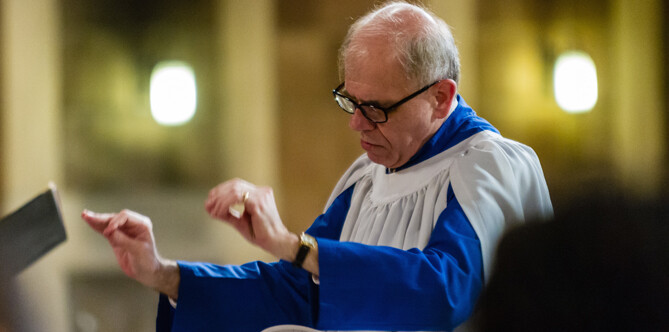 SEPTEMBER 24, 2017: THE SIXTEENTH SUNDAY AFTER PENTECOST

At 9 am this Sunday the St. Bart's Singers will offer "With a Voice of Singing" by Martin Shaw. Shaw was an English composer of the generation of Vaughn Williams, Holst and John Ireland. He is known mostly for his operas and theatrical music, but worked for many years as an organist and choir director. "With a Voice of Singing" was written during his tenure at St. Mary's, Primrose Hill. His vicar there was Percy Dearmer, who is still famous for his hymns.
At 11 we will hear another English anthem, "Thou, O God, art praised in Sion." This piece, by Malcolm Boyle, has an interesting history. The original manuscript was lost, and what we have today is a reconstruction made by George Guest, who was a chorister under Boyle. Guest remembered enough of the piece to commit to paper not only the voice parts, but also the rather substantial organ part.
Click here for full Sunday service information.
Click here to learn more about our Summer Festival of Sacred Music