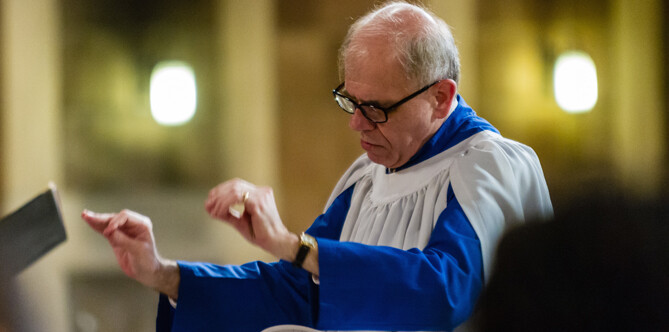 JULY 29, 2018: THE TENTH SUNDAY AFTER PENTECOST

Our service this Sunday features, for the most part, music of New York composers. The mass setting is by Searle Wright, who was Music Director at St. Paul's Chapel at Columbia University from 1952 until 1971. He was a champion of new music, often premiering works by Vaughan Williams, Holst, Dello Joio and others in his festival concerts at the chapel, and he was a well-known composer and improviser in his own right.
Harold Friedell, the composer of our offertory anthem, is a former Music Director of St. Bartholomew's. He was a prolific composer, and although most of his works are anthems and service music for practical use in church, he also produced an organ symphony, many solo voice works, and chamber pieces. Friedell was a student of David McK. Williams, another former organist of St. Bart's.
Jean Berger, composer of the communion motet, was neither an organist nor a New Yorker. Born in Germany, he fled from the Nazis in 1933 and lived in Paris, Rio de Janeiro, Champaign- Urbana, and finally Boulder, Colorado. "The eyes of all wait upon Thee" is one of the most popular of his many choral compositions.
Click here for full Sunday service information.