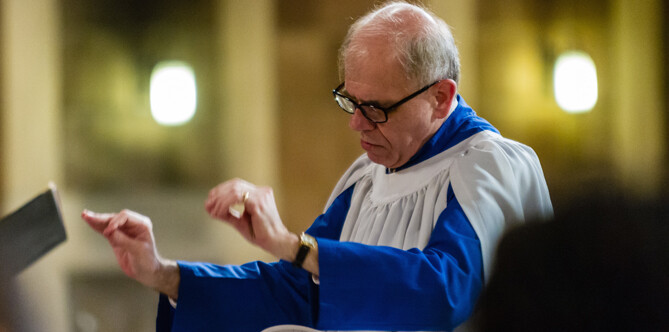 SEPTEMBER 23, 2018: THE EIGHTEENTH SUNDAY AFTER PENTECOST
Mark's Gospel, heard this morning, reminds us that those who "want to be first must be last of all and servant of all," and on this journey toward servanthood, that one must welcome Jesus. We will sing the spiritual "I want Jesus to walk with me" at 9 am to underscore this passage, and reaffirm that "all along my pilgrim journey, Lord, I want Jesus to walk with me." It is a prayer for guidance but also a prayer of great reassurance.
At 11 am, we'll sing the hymn "O Master, let me walk with thee," by the 19th century American poet Washington Gladden. This hymn stresses the theme of servanthood and the role that Jesus plays as a companion in strength and trust. It's tune, Maryton, was composed by Henry Percy Smith, British composer and priest from the Victorian period who served many churches in England and on the continent, most notable Christ Church in Cannes, France, and the Cathedral in Gibraltar.
Click here for full Sunday service information.