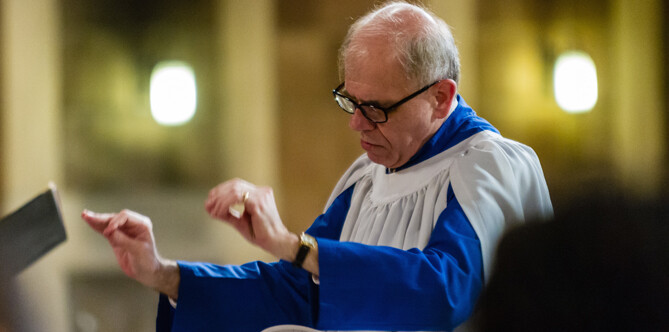 SUNDAY, FEBRUARY 24, 2017
THE LAST SUNDAY AFTER THE EPIPHANY

On the last Sunday before we begin the season of Lent, we will hear two lessons that take place on mountaintops. In the first, Moses receives the Ten Commandments on top of Mount Sinai; and in the second, Jesus is transfigured. On both of these occasions the majesty of God is shown to the human race. The choirs will offer Ralph Vaughan Williams' setting of "Let all the world in every corner sing," to further emphasize God's glory. George Herbert, the author of these words, writes: "The heavens are not too high, his praise may thither fly/ The earth is not too low, his praises there may grow." Our music this morning also includes as many "Alleluias" as possible: the word will not be heard again until Easter.
Click here for full Sunday service information.