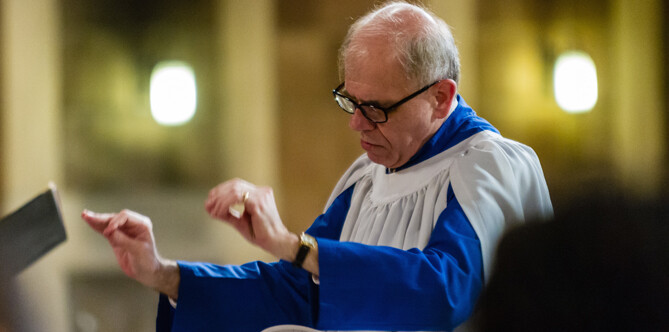 JULY 30, 2017: THE EIGHTH SUNDAY AFTER PENTECOST

The 23rd annual Summer Festival continues this Sunday at 11 am offering Igor Stravinsky's Mass.
Stravinsky composed his Mass between 1944 and 1948. The work exhibits the austerity and Neo-Classicism which was a hallmark of his style from 1923-1951. Stravinsky chose to set the Latin text of the mass in spite of his own Orthodox faith. "I wanted my Mass to be used liturgically, an outright impossibility as far as the Russian Church was concerned, as Orthodox tradition proscribes musical instruments in its services -- and as I can endure unaccompanied singing in only the most harmonically primitive music." The Mass is scored for mixed choir and an orchestra of ten wind instruments.
The Mass will be sung by St. Bartholomew's Choir with orchestra.
Click here for full Sunday service information.
Click here to learn more about our Summer Festival of Sacred Music