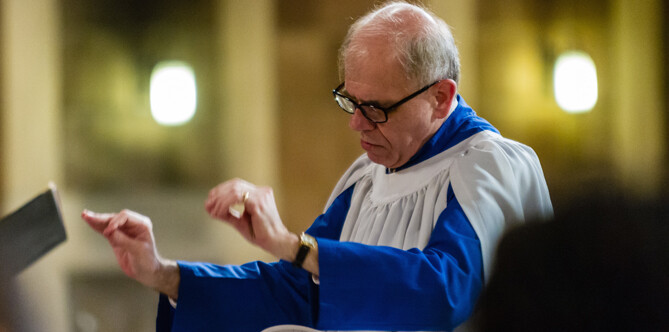 DECEMBER 24, 2017: THE FOURTH SUNDAY OF ADVENT

In Luke's Gospel today, the angel Gabriel announces to Mary that she will be the mother of Jesus. The appearance of Gabriel has been the inspiration for countless works of art, especially in the visual arts and music, not the least of which is the hymn "The Angel Gabriel." A traditional melody from the Basque region, the hymn will be sung today as a congregational hymn. Additionally, St. Bartholomew's Choir will sing the ancient 14th century carol, "Angelus ad virginem," recounting the conversation between Gabriel and Mary, in a delightful arrangement by David Willcocks.
Click here for full Sunday service information.