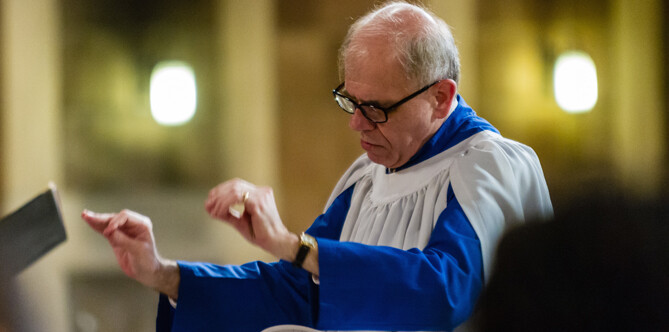 AUGUST 19, 2018: THE THIRTEENTH SUNDAY AFTER PENTECOST
This Sunday, we will bid farewell to the Reverend Matthew J. Moretz, priest, colleague, and friend; and pray for God's blessing on his new ministry at St. Thomas Church, Fifth Avenue. To honor him, we will sing "I want to walk as a child of the light," a favorite hymn of his, at all services. This hymn presents a rare instance where the author of the words and composer of the music are the same person.
Kathleen Armstrong Thomerson served on the faculty of the St. Louis Conservatory and was organist for the United Methodist Church in St. Louis. She composed "I want to walk as a child of the light" in the summer of 1966, in anticipation of returning to Houston with her mother, who was stranded in St. Louis by an airline strike. The hymn was inspired by close family and friends who attended the Church of the Redeemer in Houston, and by the deep emotional ties she had with this parish. Hence, the name of its tune is Houston.
Click here for full Sunday service information.