Update, Tuesday, October 30: Please join our neighbors at Central Synagogue (652 Lexington Ave at East 55th Street) for an Interfaith Prayer Vigil, Tuesday, October 30, at 8:15 pm. Doors will open at 7:45 pm and the service will begin at 8:15 pm in our Sanctuary.
October 29, 2018
Dear Friends,
My friend and colleague, the Right Reverend Dorsey McConnell, Bishop of the Episcopal Diocese of Pittsburgh, has eloquently expressed his thoughts in response to the anti-Semitic violence which took place at the Tree of Life Synagogue. Please read his statement here. When I served as the Episcopal Bishop of Kansas, a similar shooting took place at the Jewish Community Life Center in Overland Park where three people were killed. The level of hatred which leads to these unspeakable acts of violence against innocent people is difficult to fathom. I believe we must all be pulled closer together by these evil acts so we cannot be pulled apart by them.
Jews, Muslims, Hindus, Buddhists....these are brothers and sisters to Christians of good faith: fellow human beings created by the very God we all love and worship. "Thou shalt not kill" is one of our most sacred commandments and when our brothers and sisters are attacked, it is an attack on all faithful people. May we draw closer in prayer, and in our reconciling work, in these very sad days.
Tonight, Monday, October 29 at 5:45 pm, please join me along with the Reverend Lynn Sanders, the Reverend Susan Anderson-Smith and others, at Sutton Place Synagogue (225 E 51st Street) where clergy and community from many East Side Congregations will gather for a prayer service in solidarity with one another. I am grateful to A Partnership of Faith in New York City, co-chaired by Rabbi Josh Davidson and the Reverend Dr. Stephen Bauman, for organizing this important event as a "public rejection of all who would divide us; and as a clear commitment to work together for justice, peace, and unity for all."
Additionally, as a member of Bishops United Against Gun Violence, I commend this statement and invite you to join St. Bartians on Sunday, November 11 at 12:30 pm for a Gun Reform Action Event organized by our 100 Ways to Serve Committee.
Grace and Peace,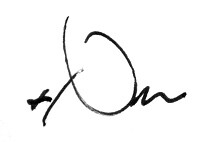 The Right Reverend Dean Elliott Wolfe, D.D.
Rector