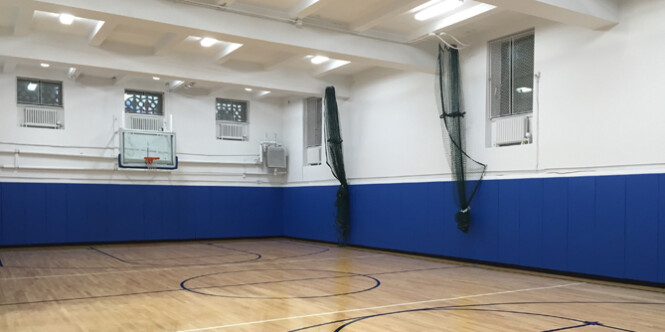 St. Bart's houses a swimming pool, gymnasium, training studio, and karate dojo. Athletic programs and offerings take place year round, including swimming, tennis, soccer, basketball and more. Please note however that we are not offering memberships for the pool or gym at this time.
H.E.A.R.T. of St. Bart's
Collectively, the recreation program is called the H.E.A.R.T. of St. Bart's, for Health, Education, Aquatics, Recreation, and Training, and is geared towards children.
Tennis Lessons
The emphasis is on total fitness and motor skill development in this tennis program. Beginner through advanced lessons include instructional drills, technique, and competition. Lessons available for children and adults.
Fitness
Kenny Pena provides a great opportunity for getting in shape with his personal training skills in the training studio.
Pilates
A low impact form of exercise that not only improves muscle balance but also prevents injury is pilates. Elizabeth Johnson is a STOTT PILATES matwork instructor from London who can work with you one to one or within a group to reach your goals for improved balance, co-ordination and posture. For more information email or visit her website.
Summer Camps
Summer at St. Bart's offers something for everyone ages 3 to 13. Swim every day in our full-sized pool with certified lifeguards and swim instructors. Tennis, soccer, baseball, hockey, volleyball and track and field played throughout the summer in our gymnasium or at the Roosevelt Island sports fields. Dance and movement, art and science, Island Sports and Adventure Camp also available. Come for one week or for the whole summer!
For additional information, please contact Athletic Facilities Coordinator Barry Warner at 212-378-0219 or via e-mail at