Centennial Awards Gala
Tuesday, October 2, 6:00pm, dinner 7:30pm.
The Reverend Bruce W. Forbes Award for Service to the Parish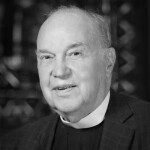 The Centennial award for service to the parish was named for the Reverend Bruce W. Forbes (October 1, 1921 – May 31, 2016) who served St. Bart's for more than 50 years. Bruce led us by his example in our mission to comfort, challenge and inspire people in search of meaning and hope in their lives. In countless ways he was a sign of the many graceful expressions of care, compassion, hospitality and community building, but especially in his visitation ministry, dishing out love, prayers and healing balm. The award will be presented in honor of tireless efforts for St. Bart's that mirror Bruce's dedication and service.
The Bertram Goodhue Award for Service to the Community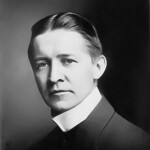 The Centennial award for service to the community Bertram Goodhue (April 28, 1869 – April 23, 1924), who used his God-given talents in 1918 to bless us with our beautiful home. He also designed more than 50 architecturally significant churches, libraries, and university buildings in New York City and around the country. Our Mission Statement says that "we think of our sacred space as a gift—something bequeathed to us by our forebears and a gift we are called to share with others." Accordingly, The Goodhue Award will be presented to a deserving parishioner who, like the famed architect of our sacred space, passionately serves the community outside of St. Bart's.