A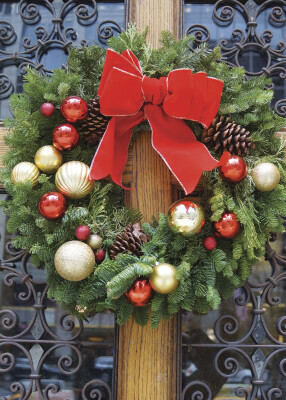 dvent and Christmas are wonderful seasons at St. Bart's, with beautiful music and services for all ages. As a designated New York City landmark, located conveniently in midtown Manhattan close to most all major hotels, St. Bart's is a perfect place to celebrate. We are a welcoming parish, open to all. Please join us during this festive season. Questions? Contact St. Bart's Central at 212-378-0222 or .
ADVENT 1: Sunday, November 27, 2016

8 am, 9 am and 11 am Eucharists
ADVENT 2: Sunday, December 4

Eucharist at 8 am, 9 am, and 11 am
5 pm Advent Lessons and Carols. The beautiful prophesies of the coming of Christ will be read alternating with splendid Advent carols and anthems. A festive reception will follow the service. (A brief Eucharist will also be offered in the Chapel following Lessons and Carols.)
ADVENT 3: Sunday, December 11

Eucharist at 8 am, 9 am, 11 am and 5 pm
Monday, December 12: 5:45 pm

Midtown Carol Sing-Along on St. Bart's front steps; warm up with hot chocolate, cider and cookies inside the church afterwards
Tuesday, December 13
7:30 pm Joyous Christmas Concert. Click here for tickets.

Fri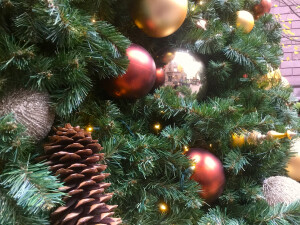 day, December 16
7:30 pm: Adoration of The Magi Concert in the Chapel. Click here for tickets.
ADVENT 4: Sunday, December 18
Eucharist at 8 am, 9 am, 11am and 5 pm.
CHRISTMAS EVE: Saturday, December 24

12 pm: A Quiet Christmas Eucharist (in the Chapel)
4 pm: Christmas Pageant and Festival Eucharist
7 pm: The "Christ-Mass" Festival Sung Eucharist
11pm: The "Christ-Mass" Festival Sung Eucharist (with incense)
CHRISTMAS DAY: Sunday, December 25 (one service)

11 am Festival Choral Eucharist
NEW YEAR'S EVE: Saturday, December 31
11:00 pm Ring in the New Year with Organist and Director of Music William K. Trafka, and hear works of Bach, Böhm, Franck and Willan on St. Bart's magnificent Aeolian Skinner organ. At the stroke of midnight, Trafka will play his own transcription of Aaron Copland's joyous Fanfare for the Common Man. Followed by a champagne reception. Free.
NEW YEAR'S DAY: Sunday, January 1, 2017 (one service)

11 am Festival Choral Eucharist
FEAST OF THE EPIPHANY: Friday, January 6, 2017
6 pm Feast of Light: Eucharist for the Epiphany, with Twelfth Night Party following