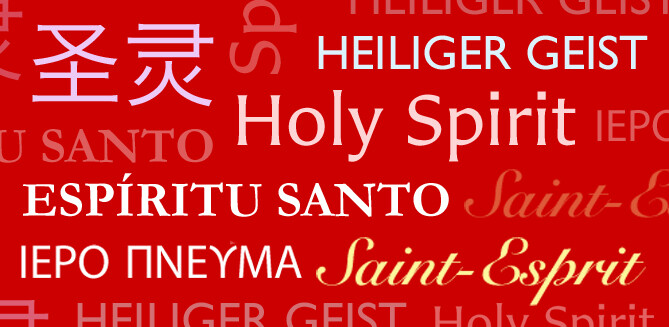 Do you read or speak a language other than English? On Sunday, May 20, we will celebrate Pentecost during services at 9 am, 11 am and 5 pm. We will recall the time when the followers of Jesus receive the promised gift of the Holy Spirit, enabling them to begin speaking in a variety of languages, so that all those assembled could understand in their native tongue.

On Sunday, we will read Acts 2:5-11 in a different language at the same time the lesson is read in English. As you're listening to the first Lesson in the service, when you hear the Lector say, "All of them were filled with the Holy Spirit and began to speak in other languages," stand at your seat and start reading your version in a loud voice. Please stop reading when you hear the Lector stop, whether or not you have completed your version. This allows all readings to proceed and stop at the same time.

Bring your own translation, print our translation packet below, or pick up a copy from an Usher at the Park Avenue doors as you enter on Sunday.
Ushers will have the reading in the below-listed languages:

Bulgarian
Chinese
Dutch
French
German
Haitian (Creole)
Italian
Korean
Latin
Greek
Polish
Portuguese
Romanian
Russian
Spanish
All languages, all readers welcome!
Questions? Contact David Bryan at