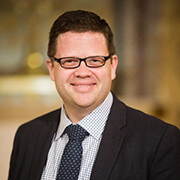 Dear Friends,
I write to let you know that Patrick Bergquist, our Minister for Children, Youth, and Family Formation and Director of Special Projects, has accepted a new position as Director of Programs for Episcopal Charities of the Diocese of New York. His last weekday will be Friday, June 28, but he will continue to serve on Sunday mornings at St. Bart's through Sunday, July 21.
Since Patrick joined our staff in 2015, he has proven to be dynamic program leader with strong pastoral skills and an abiding commitment to mission. This new position is an affirmation of Patrick's many strengths. His creativity and faithful enthusiasm will be greatly missed at St. Bart's and I believe they will make a crucial contribution to the ministries of Episcopal Charities of New York.
I have asked Interim Associate Rector, the Reverend Dr. Kris Lewis-Theerman to lead our Children, Youth, and Family Ministries programs beginning June 30. In the fall, Kris will organize lay leaders and families in a discernment process to reimagine long-term mission objectives for all our programs serving children, youth and families. Since Kris joined our clergy team over a year ago, many have come to know her through her teachings at our evening classes, weekly bible study and Explore series. Prior to her call to the priesthood, Kris earned a B.S, M.S., and PhD. in developmental psychology and was a professor at Saint Michael's College in Colcheter VT. As mother of four adult children, and grandmother of three lovely grandchildren, Kris is a learner and teacher at heart, and will be a great resource as we discern how we can nurture the next generation of faith at St. Bart's.
Reflecting on his upcoming transition, Patrick said, "I'm so grateful for the four years that I have spent here at St. Bart's and for the incredibly varied experiences and jobs I have had. St. Bart's is a special place, and a place that I believe will continue to do exceptional work in the world."
On a personal note, Patrick was one of the first people I promoted at St. Bart's. I hold the highest appreciation for his extraordinary gifts, his deep faithfulness, and his good friendship. Please join me in congratulating Patrick on his new position and join me in celebrating his ministry at St. Bart's at our 9am service on Sunday, July 21.
Grace and Peace,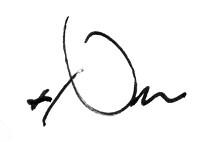 The Right Reverend Dean E. Wolfe
Rector