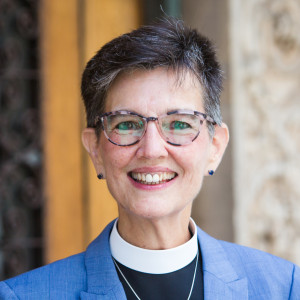 "O Holy Night" is a timeless Christmas carol, and, actually, my favorite one. I imagine if you're like me, you know by heart all the words of the first verse, and have probably joyfully belted them out, singing along with Mariah Carey or Shania Twain or even Weezer while decorating the tree or wrapping gifts. For me, though, it is the less well-known second and third verses that pack the punch. Read, or read again these amazing lyrics, and breathe in their beauty and truth.
O holy night! The stars are brightly shining;
It is the night of the dear Savior's birth!
Long lay the world in sin and error pining,
Till he appeared and the soul felt its worth.
A thrill of hope, the weary world rejoices,
For yonder breaks a new and glorious morn!
Fall on your knees! O hear the angel voices!
O night divine, O night when Christ was born!
O night, O Holy night, O night divine!
Led by the light of Faith serenely beaming,
With glowing hearts by his cradle we stand.
So led by light of a star sweetly gleaming,
Here came the Wise Men from Orient land.
The King of kings lay thus in lowly manger,
In all our trials born to be our Friend.
He knows our need, to our weakness is no stranger.
Behold your King, before him lowly bend!
Behold your King, before him lowly bend!
Truly he taught us to love one another;
His law is love and his gospel is peace.
Chains shall he break, for the slave is our brother,
And in his name all oppression shall cease.
Sweet hymns of joy in grateful chorus raise we;
Let all within us praise his holy name.
Christ is the Lord! Then ever, ever praise we!
His power and glory evermore proclaim!
His power and glory evermore proclaim!
To those of his own time as to still others today, Jesus was just another baby, nothing very special at all. Concerned with things past and things future, the babe in their midst was of little consequence. Preoccupied with and overburdened by what had been, obsessed with and terrified of what might yet be, they and we fail to see and savor what simply is.
Those who lingered around the manger in Bethlehem knew somehow that God was present, that a powerful reconciliation was beginning, a gap bridged between what had been and is yet to be. Come to the manger this week, hold the baby in mind and heart, and realize once again how profoundly holy is this night when God is truly with us.
A Blessed Christmas to all,