The grounds of St. Bartholomew's Church are full of beautiful treasures of sacred art. From its unique architectural history and beautiful music to the mosaics in 24-karat gold created by Hildreth Meiere, St. Bart's has always had its umbilical cord tethered to creativity. Exploring the numerous carvings, stained glass, and other accomplished works throughout this sacred space helps provide a rich history of not only our church, but also Christianity, New York City and beyond.
Highlights here offer but a peek at the full splendor of St. Bartholomew's. We highly recommend taking a tour, or if you are not located in New York, the Rev. Matthew Moretz has also created a series of videos (see above) sharing the history and stories behind the stunning and unique works throughout the church. The bookstore, located in the lobby of the Church, also carries two wonderful books on the subject: St. Bartholomew's Church in the City of New York by Christine Smith and Holy Light: The Iconography and History of the Stained Glass of St. Bartholomew's Church in New York City, by Becca Earley Richards.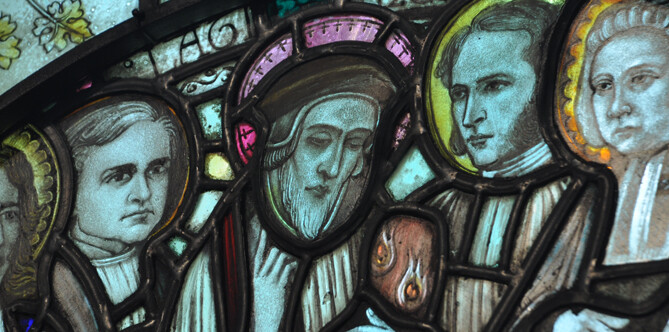 Hildreth Meiere
If you step into the narthex of St. Bart's on Park Avenue and 51st and look up, you will be greeted by five Art Deco mosaic domes created using 24 karat gold leaf and glass -- all designed by Hildreth Meiere. There are several hundred different shades of gold in these works.
She also created four of the stained glass windows in the nave and designed the mosaic of the Transfiguration located in the apse. If you stand in the nave of the church and gaze high above the altar, you can see this work depicting Christ flanked by Elijah and Moses, and accompanied by Peter, James and John.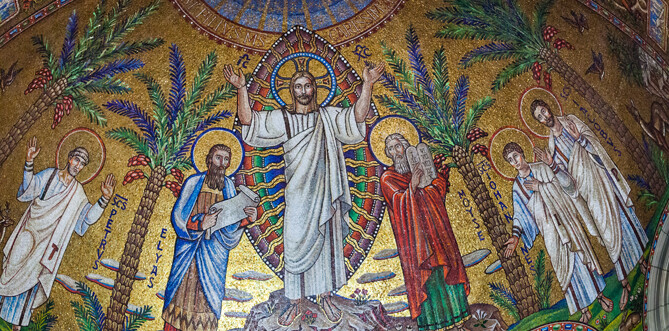 Take a Tour
Get a taste of the larger aesthetic realm that is St. Bart's and experience it first-hand: A short tour highlighting the church's art and architecture is given weekly, immediately following the 11 am Sunday service.

Questions? Contact St. Bart's Central at or 212-378-0222.