SPACE USE AND RENTALS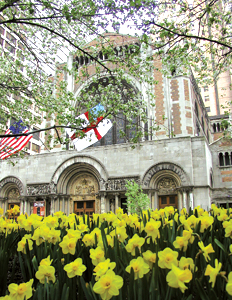 If you wish to arrange a parish meeting in the Church or Community House, please email St. Bart's Central or call them at 212-378-0222.
For outside users, we offer a limited number of rooms. See the extraordinary spaces we have to offer. For more information, please email Heather Bryant, or call her at
212- 378-0254.
We ask you to understand that, particularly in these times, we are only able to offer these spaces at established market rates.
Perhaps you are interested in our Athletic Facilities? For athletic rentals, please contact Barry Warner at .