Back to Blog for Children Youth and Families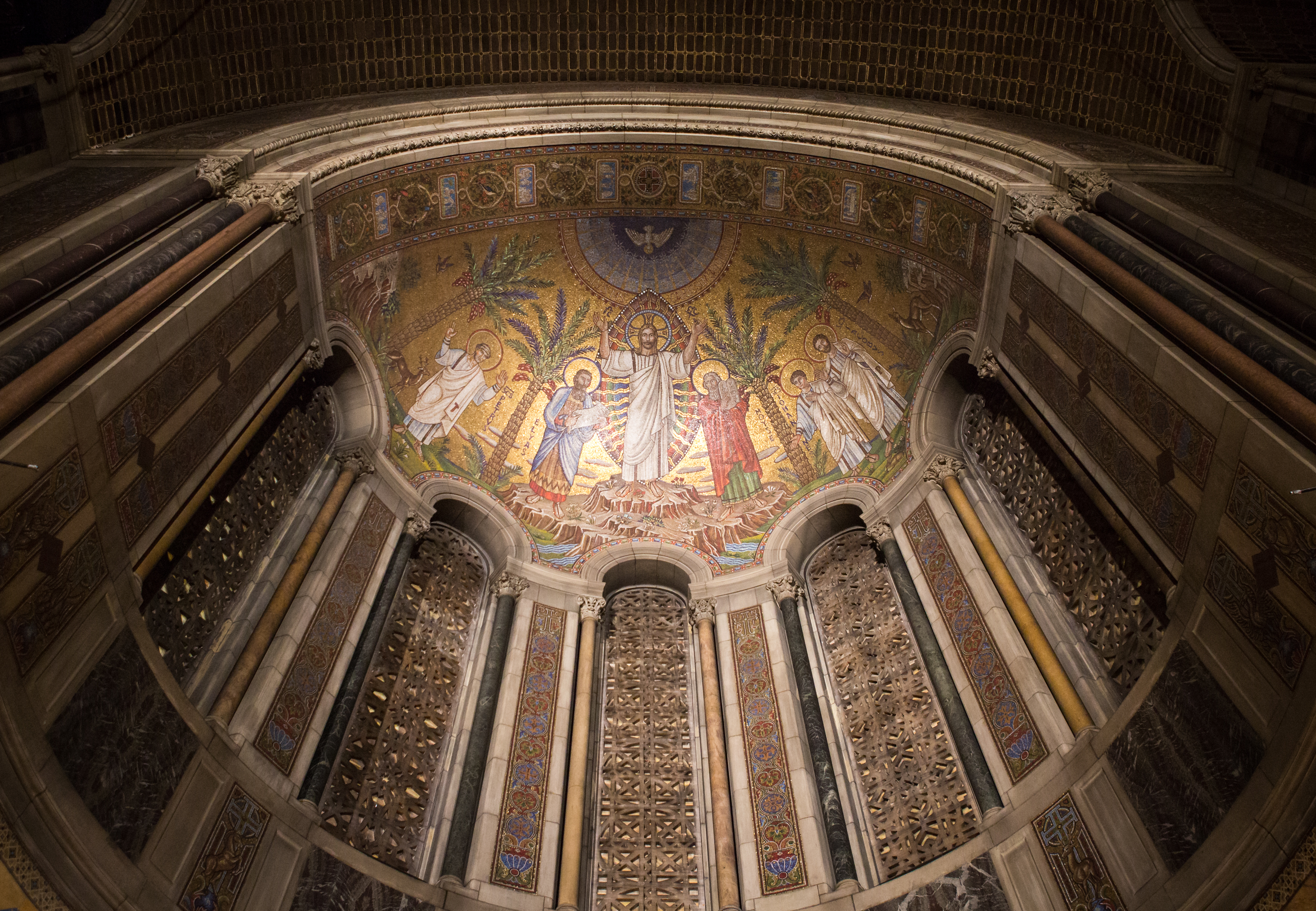 Mystical Light and Sensory Learning: the Evolution of Kairos
One of my favorite parts of St. Bartholomew's Church is the extraordinary Byzantine-style mosaics that decorate the Apse and Narthex entryway. Hildreth Meier was an admirer of the Byzantine-style wall paintings, and her handiwork captivates visitors when they look up into the stellar architecture of St. Bart's. Once a week I practice yoga in the Chancel underneath the dazzling scene of Jesus' transfiguration. Upside down in twisted triangle or parivritta trikanasana, I look up to see the apostles stumbling in amazement at Jesus' radiant and explosive transfiguration linking heaven and earth in one body. Each time I look up, I am astonished by the wonder of the presence of God in that space and the mystical experience of the apostles at the feet of Jesus. Hildreth's artwork facilitates that experience for me--it transforms my experience and helps me to consider the beauty and miracle of God in alternative ways.
It is this transformative experience that we seek to provide to our children and youth at St. Bart's. In many ways, our role is to facilitate our children's encounter with the divine and above all, to help them to know that they are loved by God. In New York,we ask a great deal of our children from the start of their day to the time they return home for rest and dinner. Digital engagement, constant advertising, multi-media blitz and screens, screens, screens create an environment for young people of constant contact and active engagement with anything and everything. St. Bart's serves a special purpose amidst this culture-shift--we offer children the opportunity to take a break from intensive physical, emotional, and mental processing that our children are called to do day in and day out. We provide a space that is the happy and necessary counterpart to the intensity of childhood in New York. In the majesty of our historic, sacred space, children are invited to experience the dynamic wonder of God. Our sensory tools are sacred, and provide an alternative to the digital and busied experience of life outside.
Our programs are designed to help children experience the fullness of God through all of their senses. We play with the themes of darkness and light, movement and stillness, tactile encounters with God's soft embrace, and the illuminating fire of God's love. We help our children explore the divine grace of God in the Earth, planting seeds, and harvesting our own food from our terrace garden, celebrating the gifts of abundance God provides us. We seek to nourish our children and youth intellectually, spiritually, and physically--gathering each week for one hour to consider the presence of God in our lives and finding strength in God's love for us as we navigate our own selfhood and identities. Each action we take in our program is intentional--we engage in activities that build awareness of God, self, and one another, and we aim to create a space and environment that is prayerful, joyful, and transcendent.
We hope you will consider joining us sometime to experience the mystical encounter of God's love that we offer children and young people.
Yours,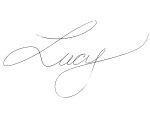 Lucy Breidenthal Bernardin,
Minister for Children, Youth, and Family Formation