Back to Blog for Children Youth and Families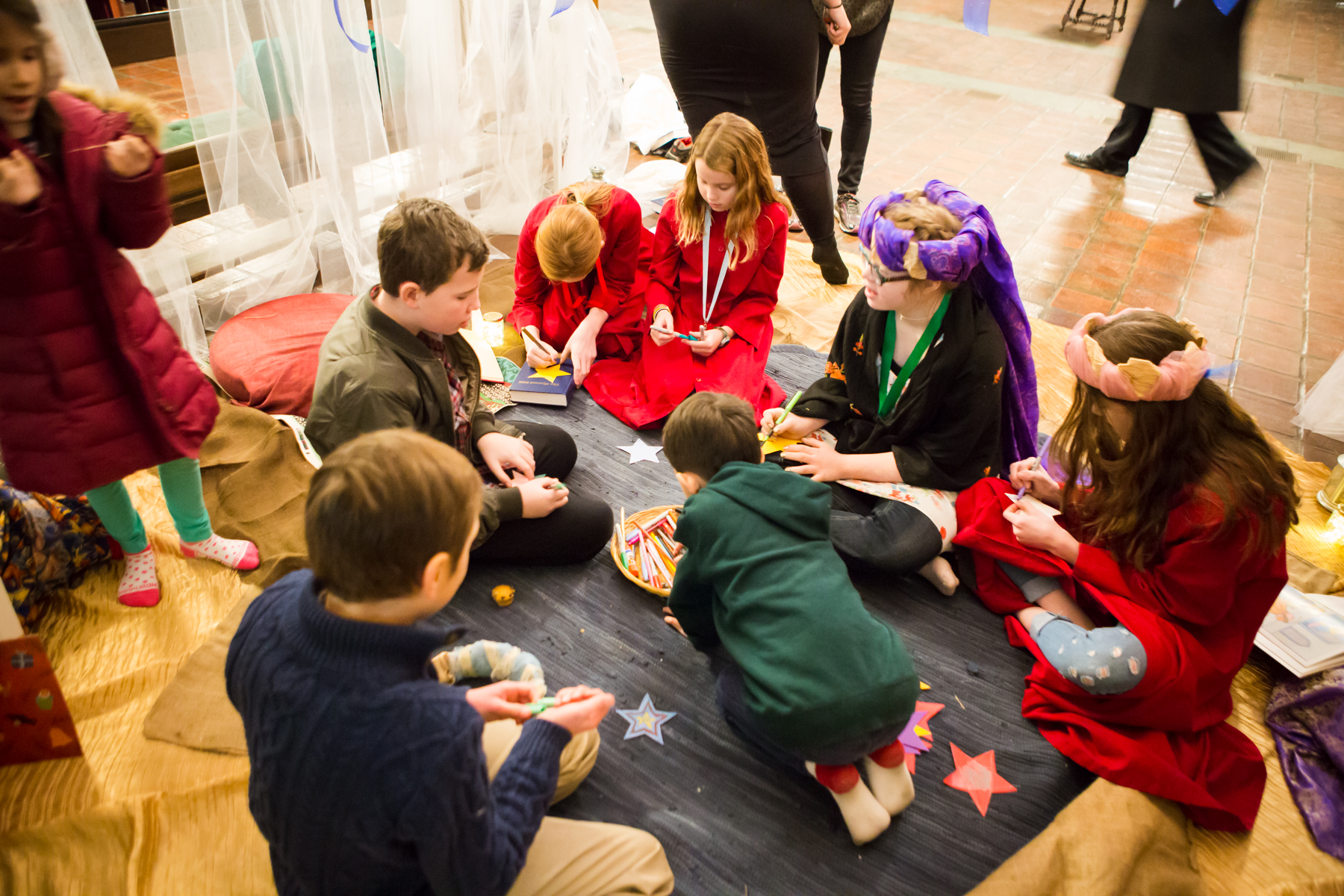 Why Spiritual Wellness is a Critical Tool for our Children in 2018—and why Church is still the place to offer it
It's a common question upon meeting someone in New York City—directly after introducing yourself by name, you follow it up with an answer to the perennial question, "What do you do?" It's hard for me to put into words exactly what I do Sunday after Sunday. And if I find the strength and boldness to confess that I facilitate children's relationships with God and give them the tools to spiritual wellness, that tends to stop the conversation dead in its tracks.
The truth is, our children are growing up in a complex and sometimes scary time, unfiltered. Technology, social media, the 24 hour news cycle, and raw, in-your-face advertising contribute to an environment that can easily overload and overstimulate young minds, leaving them questioning, wondering, and shaped by the nonverbal messages to which they are exposed regularly. Beyond the mechanics of information sharing in 2018, we are living through a cultural moment in which words and deeds are less thoughtful, more hateful, more unfiltered, less respectful, and more divisive. We have a responsibility to our young people to help make sense of this overwhelming content, and to give them the tools to overcome it and remain healthy, kind, compassionate, self-loving, critically-minded individuals. It takes dedication, patience, and a team of professionals and parents to reinforce the radical truth that we are, all of us, loved by God.
Because when we teach children and young people that God is with us, that we are worthy of God's love and that no one is excepted from that merciful bounty of compassion and care, we develop individuals who are strengthened by that love and who are empowered to face the world boldly, courageously, compassionately, and radically. When we do so in Christian community—when we lift our children up among a diverse and public faith community—we build a foundation for children to stand on for the rest of their lives—one that, though it may falter—will be a rock in times of fear, joy, confusion, contentment, and sadness.
And we offer a sanctuary—a holy, sacred, and majestic space, unlike any other in any other experience—that invites children to listen more, breathe more deeply, feel the magnitude of God's love, and witness the many dimensions of prayer and contemplation.
We want the children who come here for spiritual wellness and Christian Education to come away with the knowledge that they are made perfect in God's image—no matter their gender, sexuality, race, body type, hair type, religious background, or economic status. And we want the children who come into our care once a week to leave knowing that their presence is here is critical—that the tools they are learning through prayer, meditation, song, critical discourse, and sacred play are the tools that will help them have strength of conviction when the time comes to stand up for a friend or neighbor or stranger; or when the time comes to celebrate a new friendship, sibling, or parent; or when we have to say goodbye to a loved one or when we have to stand tall for a friend who is grieving.
It is time that we return our attention to the tools not measured by standardized tests or stats, but by roots of compassion deepened by awareness of a living, loving, merciful, and just God.
Come and sit with us. Come play with us. Come learn with us.
Quick Links to Register Your Child for Kairos on Sunday Mornings from 10am to 11am
Click here to register your child for Zoe (Birth to Kindergarden)
Click here to register your child for Agape. (1st and 3rd Grades)
Click here to register your child for Caritas. (4th and 5th Grades)
Click here to register your child for Youth @ The Center. (6th through 12 Grades)