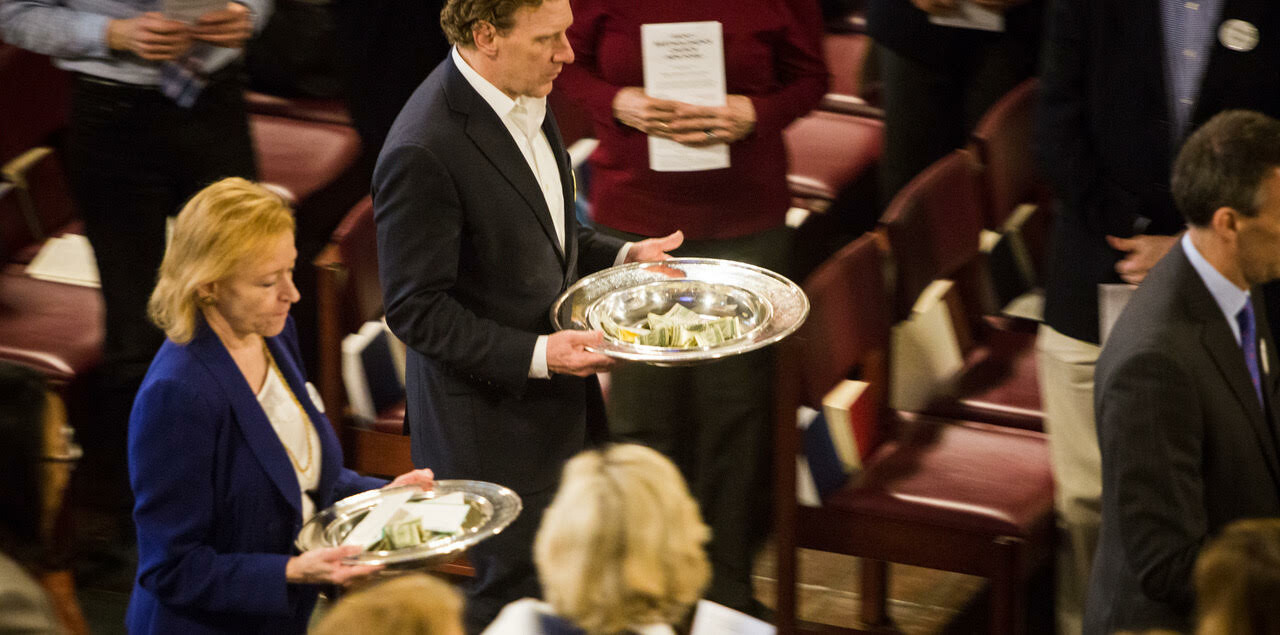 Seasonal Giving Opportunity: Honor a loved one with Christmas Flowers or Music. Christmas provides a unique opportunity to memorialize a loved one or offer thanksgiving for a special blessing. All memorial and thanksgiving dedications made by Sunday, December 16 will appear in the Christmas service bulletins.
St. Bart's is a place that offers comfort and nourishment. We are, first and foremost, a spiritual home, but we also provide comprehensive services to those in need, creative and educational programs for adults, youth, and families, and a lively forum for arts, culture, and social interaction. Your thoughtful gifts allow us to continue this vital work for the benefit of this landmark New York City institution.
The Annual Stewardship Campaign
The annual Stewardship Campaign funds more than 60% of the Church's operating budget; it keeps the doors of this remarkable place open 365 days a year. By donating to the annual Stewardship Campaign you allow for us to continue our vital programs and ministries. To learn more about the Stewardship Campaign, including how to declare a pledge, please visit our Stewardship page.

Planned Giving
The Mosaic Society was formed in 1997 as a way to recognize members and friends who have included St. Bart's in their estate plans. Membership in to the Mosaic Society has grown each year, as more people recognize the importance of providing future support for St. Bart's. Unless otherwise restricted, legacy gifts support the growth of St. Bart's endowment, which is critical to St. Bart's long-term success and financial stability. For more information about the Mosaic Society, please click here.
Question?
For more information please contact Susannah Wade Lewis at or Robert Kiely at . You may also leave a message at 212-378-0278.