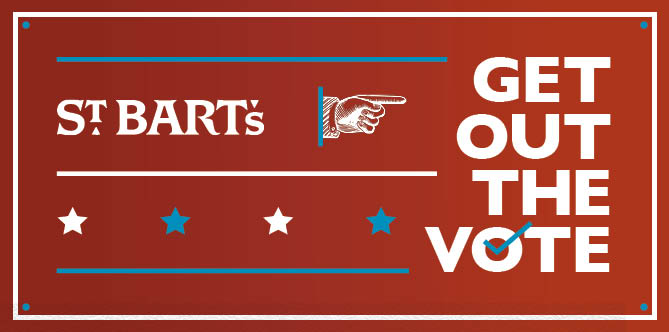 St. Bart's belongs to a non-partisan NYC Interfaith Coalition working with Reclaim Our Vote (ROV) to combat voter suppression and encourage voter registration in Alabama, Arizona, Georgia, Mississippi, North Carolina and Texas. Our coalition has sent over 50,000 postcards. We have contacted people who have been purged from the voting rolls and given them information on how to re-register. We also provide current and accurate information on when, where, and how to vote. Postcarding for the November election has concluded, but this important work continues with phone-banking. See below for more information; dates and registration links are at the bottom. Each session includes training, and you can continue to make calls at your convenience. Each call you make helps someone to vote!
More information on the Episcopal Church's work on voter access here.
UPCOMING EVENTS
Please join us for the next Interfaith ROV phone banking session. Phonebanking is second only to canvassing for Getting Out the Vote (GOTV). It might not seem you're making much headway with all the unanswered, out-of-service calls, but at scale – when we've made thousands of dials, the effect is substantial. But we need you!
Due to the pandemic, polling sites will be closed or switched, Board of Elections Offices will be unable to respond to all their calls, and disinformation will explode.
ROV's phonebanks give the voter RELIABLE INFORMATION about voting locations and ways to vote during the pandemic.
The 2020 election will be the most treacherous in recent history. In this age of disinformation, ROV's accurate information is crucial! Join ROV and members of your faith community to phonebank at a zoom gathering. We begin with training, then we phonebank, then we come back to share our stories.
The calls you make could change history. Training will be provided, and all are welcome to participate. If you have not participated in one of our phone banking sessions before, please make sure to watch Reclaim our Vote's Phone Banking Training Video. All other materials will be sent to registrants a few days before each session.
Sign up with links below.
Upcoming Event Hosted by the NYC Interfaith Coalition:
October 6, 4-6 pm - Click here to sign up
October 20, 3-5 pm - Click here to sign up