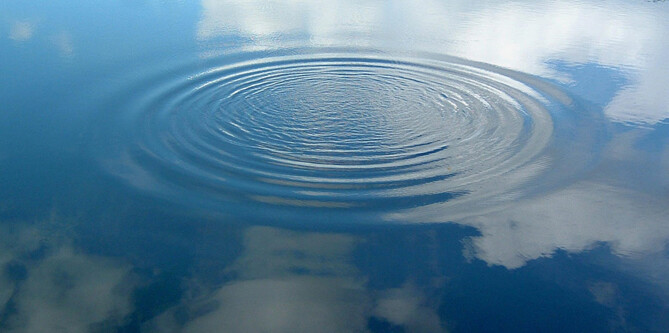 Out of concern for the safety of our staff and community, the church and community house are closed until further notice. While are buildings are closed, please visit us online for livestream worship every Sunday at 11 am as well as virtual gatherings for spiritual practice and formation.
Centering Prayer
Centering Prayer has adding more sessions as they gather on Zoom Mondays at 7pm, Wednesdays at 5 pm and Fridays at 9 am. Experience a few moments of peace and comfort through the contemplative practice of centering prayer. Newcomers welcome! To join our email list to receive updates on centering prayer, contact Manny Rodriguez.
Living Christ Sangha: A Meditation Practice and Community
Sundays at 3 pm
We are meeting virtually! Online access info
Each Sunday afternoon at 3 pm our community meets for meditation practice, ending by 4:45 pm to allow members to attend the 5 pm Eucharist if they wish. The practices are simple and instructions are provided. Our weekly practice consists of: sitting meditation; walking meditation; a second round of sitting meditation; a Dharma reading; and Dharma sharing. Once a month, we recite the Five Mindfulness Trainings, with precepts for living a happy and constructive life. All are welcome. Wear comfortable clothes.
Meditation Mondays
Meditation Mondays are currently on hiatus during the building closure. Visit our Resources page for devotionals and other resources.

Meditation Mondays is part of an aspiring health and wellness program at St. Bart's, specifically targeting the midtown business community during the busy workweek.
We provide a meditative space into which you are invited for an hour of individual meditation, contemplation, centering, breathing, or prayer—whatever soothes and relaxes your soul. Some folks sit for 5 minutes, others the entire hour. In our fast-paced city, any amount of meditation can be beneficial. The meditation is not guided; it is "public personal" meditation. We provide the space and the calming music. All you need to do is show up and stay as long as you desire.
iRest®—Yoga Nidra
Yoga Nidra is on hiatus during the building closure

Release tension and gain resiliency with guided and deeply restorative iRest yoga nidra. This research-based practice is used in hospitals and clinics, hospices, VA hospitals, military bases and more. Led by a community of those trained in the iRest protocol, documented benefits include decreased anxiety, insomnia, depression, PTSD, chronic pain and chemical dependency.
Gathering for this meditation practice will begin at 5:45 pm. Doors will close at 6 pm. Learn more about iRest here.
Yoga
Yoga classes are on hiatus during the building closure

Yoga can be a means to improving your physical, mental and spiritual health! If you are tired of competing with others for space in the cramped midtown studios, then please join us for weekly Yoga in the architectural splendor of our Church. Tuesday evenings, 5:30-7 pm. Drop in whenever you are available and bring your friends. Please note: this class is BYOM (Bring Your Own Mat!) Classes are free, but donations are encouraged to help fund the instructors.

Yoga Instructors
Yoga is on hiatus during the building closure.

Tai Chi
Tai Chi is temporarily on hiatus. If you would like to be contacted for future Tai Chi offerings, please email
Monthly Candlelit Urban Yoga Retreat
The monthly retreat is on hiatus due to the building closure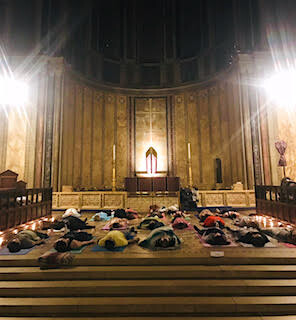 Surrounded by candles in the beautiful vaulted spaces of St. Bartholomew's Church, awaken the mind-body with a slow, deep flow yoga practice. Each monthly class has a different theme and brings together a diverse community of practitioners. Past monthly events have featured live sitar music, Aryurvedic themes, and sound bowl healing meditations. If you would like to deepen your knowledge of yoga and meditation, and meet like-minded individuals, this is the class for you. Please see Yoga NYC Meet Up for RSVP information: https://www.meetup.com/yoganyc/
For information on any of these meditation practices, contact David Bryan, Liturgy Coordinator.