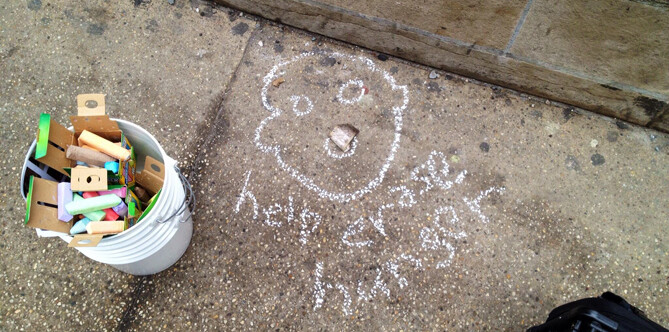 Volunteering resides at the very heart of parish life. Ways to volunteer at St. Bart's are as diverse and interesting as its people, and wherever your interests take you, there is a place to make a significant difference. Plus, St. Bart's offers a fun community to work and engage with, a place to hone your skills, while perhaps even adding a few. We are a community driven by excellence and purpose — what one might expect from a place whose credo is one of radical welcome. Come join us. You also get a lot of thanks -- as we need you.
There is a list below of some groups and activities that frequently are in need of volunteers. Please Manny Rodríguez-Leach with any questions. We look forward to seeing you!
Altar Guild: Members prepare the altars in the Church or Chapel for all celebrations of the Holy Eucharist by setting out the liturgical vessels, linens, wine and bread on Sundays, weekdays, Holy days, weddings and funerals. They clean and put away the vessels and remove wine stains from linens following each service. Further laundering and ironing is done by a paid laundress. The Altar Guild welcomes new members, both men and women. Contact the Reverend Peter Thompson for more information.

St. Bart's Greeters & Ushers greet all who enter our doors for worship services, hand out programs, answer questions, and help worshipers find seats. During the service, we pass the collection plates among the congregants and direct them to communion stations. After the service, we welcome people at coffee hour. Ushers serve at the 9 and 11 am services on Sundays and at the 6 pm service on Wednesdays. Individuals are typically assigned one service per month via a monthly rota circulated by email. Complete training is given by the Head Usher before starting. There are no prerequisites other than a commitment to a radically welcoming outlook.
St. Bart's Flower Guild: Are you gifted at arranging plants and flowers? Would you like to help make our church and chapel even more beautiful? Not into arranging, but perfectly willing to move ferns in and out of the church? All are welcome and deeply appreciated! Please email Manny Rodríguez-Leach to let him know of your interest in this new ministry.
Shelter, Breakfast, and Pantry: Volunteers are frequently needed for St. Bart's overnight Shelter and the Soup Kitchen, Crossroads Community Services at St. Bart's. The best way to learn about all our programs and to get started volunteering is to attend a Volunteer Orientation session, offered the fourth Monday of every month at 6 pm in the Vestry Room at St. Bart's. Enter at 108 E. 50th Street (between Park and Lexington) and follow the signs. At the session, we will introduce you to the volunteer Web Sign-up which makes it easier than ever to volunteer. To learn more, visit the Crossroads Community Services web site.
St. Bart's Central and the Bookstore: There are several open shifts (especially weekends) for friendly, welcoming volunteers. Training provided, some computer experience required. Please Veronica Shea.
Join St. Bart's Welcome Committee: Calling all friendly people! Would you like to help extend St. Bart's radical welcome to newcomers? Then the St. Bart's Welcome Committee has a place for you. It's a fun, rewarding way to serve our community and become connected at the same time. For more information, stop by the Welcome table (at the back of the church) following the 11 am service, or contact Manny Rodríguez-Leach.

St. Bart's Garden Committee: Our garden committee seeks additional volunteers who would like to get their hands dirty making beauty in this crossroads location. If interested, simply give your name and email address to St. Bart's Central, and a committee member will contact you to answer all your questions. Come join us!