Dear Ones,
This Sunday Christians everywhere will celebrate Pentecost, which commemorates the arrival of the Holy Spirit and the birthday of the Church. But for a few more hours, we remain in the mini season of "Ascensiontide," the ten days of waiting, worshiping, and wondering between Christ's return to heaven and the Holy Spirit's descent on earth.
I leave tomorrow for my homeland of East Tennessee to preach the Centennial Celebration of St. Andrew's Episcopal Church in Maryville, Tennessee — a congregation that deeply formed me for ministry from a young age. The oldest part of St. Andrew's structure was originally a Friends meeting house that was sold and converted into an Anglican worship space in the 1940s. Its white walls, clear fogged glass, and elegant simplicity stand in stark contrast to the grand and ornate architecture of St. Bart's. I love both spaces for different reasons, and both demonstrate something of God's commanding power. "If the people keep silent, the stones will cry out" (Luke 19:40).
The musical acoustics of St. Andrew's are stunning, which is somewhat surprising given that Friends (also known as Quakers) do not worship with choirs or organs. They spend much of their gatherings in silence, waiting on the Spirit to move. Thus there is something strangely and deeply "pentecostal," about the space. It is as if they so trusted in the power of the Spirit's voice that they built a celestial oratory — a sacred concert hall — to listen for the one who so often speaks in quiet solitude. At the heart of this practice is also a profound belief in shared revelation — that God can deliver a message for the community through anyone at any time.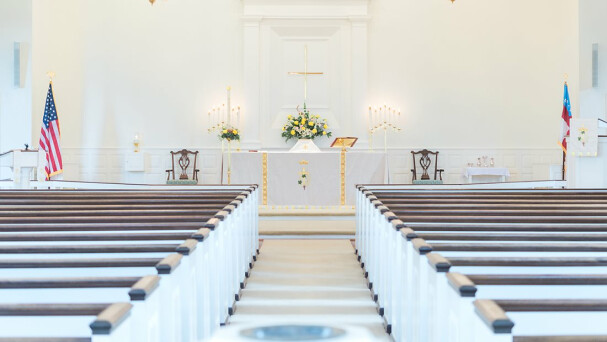 Likewise, at the Ascension, Christ goes up in a particular body at a particular time and place. Ten days later the Spirit's power descends upon all bodies, in every place — all ages, races, genders, nations, stations, and orientations. Ascension and Pentecost together demonstrate a radical redistribution of divine resources, which unlike human resources are neither limited nor constrained. The Spirit's love and presence are infinite and renewable. We don't have to compete for the affections of the God who calls us all friends.
As our St. Bart's pilgrims return from the Holy Land this weekend, we give thanks for our connection to the Body of Christ around the globe, especially in places of violence, poverty, and disaster. There are millions of altars but the same holy feast that we share. As we remember those who gave their lives in service this Memorial Day Weekend, let us rejoice in the Spirit poured out on all nations, and pray for the day when war will be no more.
Peace,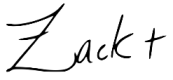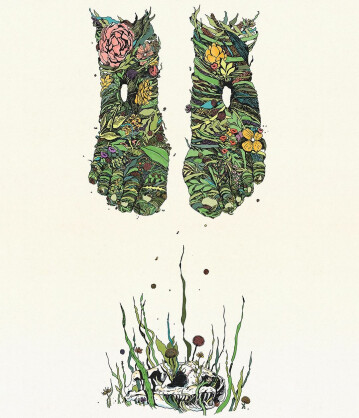 Art by Stephen Procopio