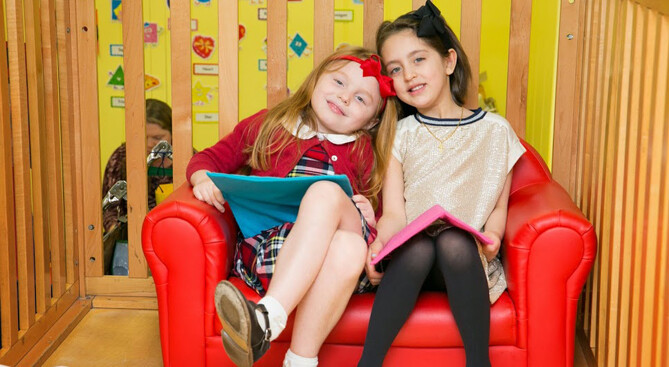 St. Bartholomew Community Preschool welcomes inquiries from families of ALL faiths interested in learning more about admission to our school.
PHILOSOPHY
The preschool's educational philosophy is based on fostering a love of learning while celebrating and embracing each child's uniqueness. We are committed to providing an environment where children's curiosity is encouraged.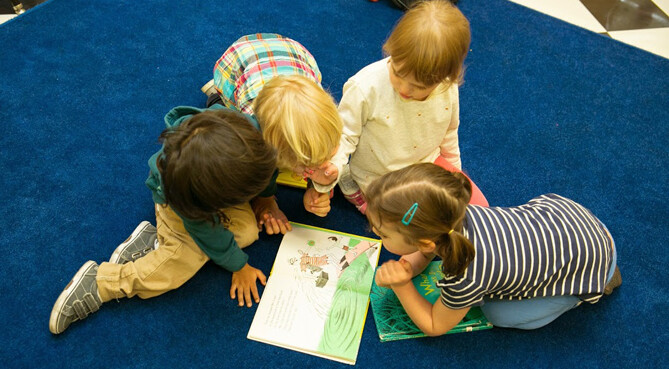 FACULTY
The preschool's dedicated faculty is comprised of experienced educators. All classroom lead teachers are New York State certified and possess a Master's degree in Early Childhood Education. The faculty is able to work in small groups to reach individual needs, offering challenging but appropriate instruction. In addition to the faculty, a school librarian, a music teacher, a dance/movement teacher, and a preschool lifeguard and swimming instructor bring their expertise to the program to further enhance the curriculum.
SCHOOL COMMUNITY
St. Bartholomew Community Preschool offers a warm, nurturing first school experience. Parent participation is strongly encouraged. There are numerous opportunities for parents including leading an arts & crafts activity, chaperoning a class trip, or reading in the library. Parents also enjoy serving on one of the many parent committees such as Community Outreach, Book Fair, International Day, or Parents' Night.
COMMUNITY OUTREACH
Community is an important aspect of the preschool program. A monthly community service initiative at the school includes collecting food for St. Bart's food pantry, assembling "blessing bags" for the visitors to St. Bart's Shelter, and collecting coats for the Bowery Mission, among other activities.

DIVERSITY
Recognizing and celebrating diversity is an important part of life at St. Bartholomew Community Preschool. We welcome children of all races, religions, ethnicities, and economic backgrounds. The preschool provides a community that is inclusive and comfortable for all. Once a year, the school focuses on a week-long international studies theme including music, food, art, and dancing from many countries and cultures. This culminates in a school wide International Day celebration on the Friday of that week, ending with an international feast for all.
EXTRACURRICULAR ACTIVITIES
Tennis instruction, Math-letics (fun with math), Science Explorers Club, Literacy Lab, Tae Kwon Do, and Cooking with the ABCs are all optional activities available for the students following the regular school day.
LOCATION
The preschool is housed on the 4th, 5th, and 6th floors of the Community House at St. Bartholomew's Church. The preschool entrance is located on 50th Street, between Lexington Avenue and Park Avenue.
CLASSROOMS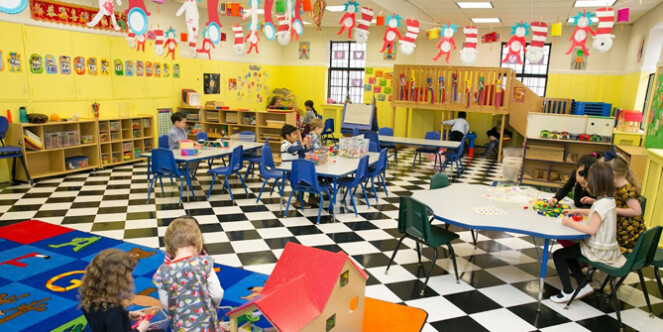 The classrooms are spacious and bright, offering a flexible layout for large group, small group, and individual activities. Each classroom has a play area equipped with age-appropriate blocks, games, puzzles, toys, a sand table, and a dramatic play space. Additionally, each has tables and chairs for completing projects and special work, as well as enjoying snack together. Bulletin boards can be found throughout the school displaying the children's original artwork. The preschool also has access to several large multi-purpose rooms, used for dance/movement classes and parent gatherings.
LIBRARY
The preschool library has built-in stadium seating that allows all of the students to easily view the pictures as stories are being read. The library has approximately 2,500 volumes and averages the addition of 125 new books each year!

ROOFTOP PLAYGROUND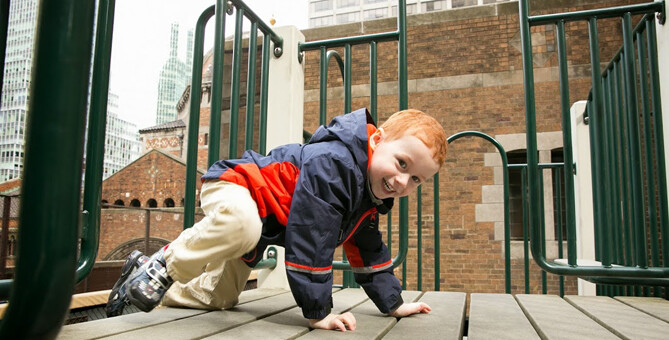 The preschool's rooftop playground offers an amazing outdoor play space for our students. The area includes two climbing apparatuses and ample room for riding tricycles, running, and skipping. A perfect place for playing!
SWIMMING POOL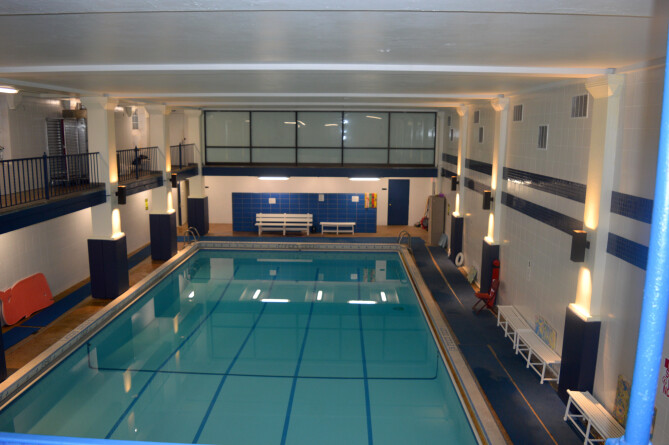 The heated pool is located in the basement of the Community House. Students in Class III, IV, and V receive weekly swimming instruction by skilled, certified swimming instructors. Twice a year, parents are invited to "Swimming Observation." During this time, parents may observe their son/daughter during their lesson from the first-floor pool observation deck (an excellent photo opportunity)! The pool area was completely renovated during the summer of 2015.
GYMNASIUM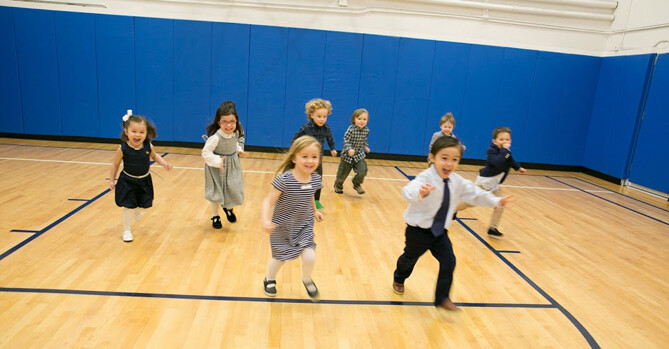 The gym is also located in the basement of the Community House. Children use the gym on Fridays following swimming and on days with inclement weather. Afterschool tennis classes are also conducted in the gym. The gym was completely renovated during the summer of 2018, with new lighting, flooring, painting, and pads.
CHAPEL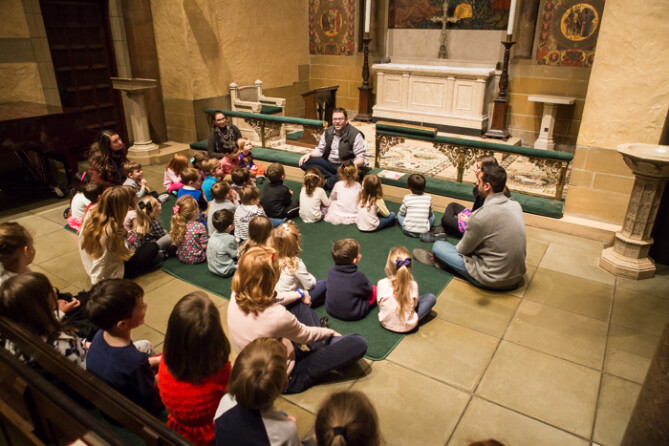 St. Bartholomew Community Preschool is a nondenominational school that embraces our diverse school community. Class I and Class II attend chapel together, and Classes III, IV, and V attend together. Both services are led by the preschool chaplain. Children's chapel provides an intimate setting for the time together. In December, parents, grandparents, siblings, and caregivers are all invited to attend a family chapel service.
ST. BARTHOLOMEW COMMUNITY PRESCHOOL
325 Park Avenue, New York, NY 10022
(212) 378-0238/0223 Fax (212) 378-0281