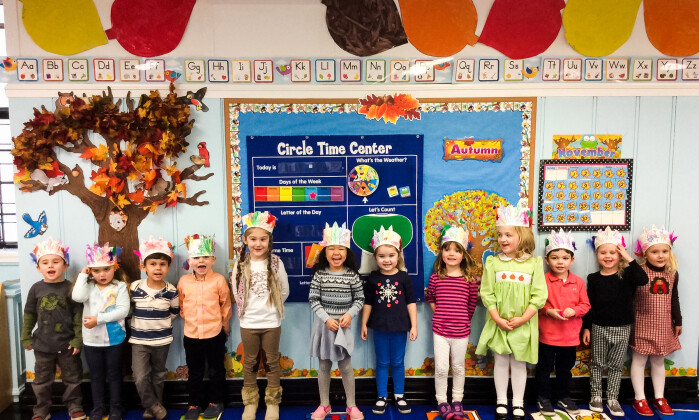 ADMISSIONS
St. Bartholomew Community Preschool welcomes inquiries from families interested in learning more about admission. If you would like to apply for Early Notification please refer to the St. Bart's Preschool Early Notification Policy listed below.
St. Bartholomew Community Preschool admits children of any race, color, religion, national or ethnic origin to all the rights, privileges, programs, and activities generally accorded or made available to children of the school
FINANCIAL AID
Financial assistance may be available for qualified parents who demonstrate need. Families applying for financial assistance will be asked to submit supporting documentation including a copy of their most recent federal income tax form (1040). Please contact the Admissions Office at 212-378-0238 or via email if you have further questions. Applications for financial aid must be received by December 15, 2020.
EARLY NOTIFICATION POLICY
St. Bartholomew Community Preschool welcomes and encourages St. Bart's church members, legacies of the preschool, siblings, and children enrolled in Playgroup to apply to the program. A family can elect to participate in the Early Notification process at St. Bart's Preschool if meeting the requirements of one of the four categories:
Church Member
At least one parent has been an active member for at least 2 years and the child has been a member for at least 1 year. An active member is one who contributes both time and money to the church on a regular basis.
Legacy
Parent attended the Preschool as a child for at least 2 years.
Sibling
Brother or sister attended the Preschool for at least 1 year.
Playgroup
Child is currently enrolled in St. Bart's Playgroup.
Applicants desiring to receive Early Notification should notify the Preschool by January 10, 2021
Decisions will be mailed in accordance with the ISAAGNY Notification Dates.