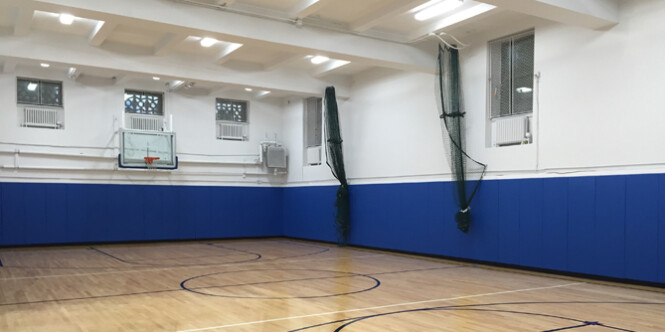 St. Bart's houses a swimming pool, gymnasium, personal training studio, and karate dojo. Athletic programs and offerings take place year round, including swimming, martial arts, volleyball, basketball, and more. Please note however that we are not offering memberships for the pool or gym at this time. For additional information, please contact Athletic Facilities Coordinator Barry Warner at 212-378-0219 or via email at .
Fitness
Kenny Pena provides a great opportunity for getting in shape with his personal training skills in the training studio.
Summer Camps
Summer at St. Bart's offers something for everyone ages 3 to 13. Swim every day in our full-sized pool with certified lifeguards and swim instructors. Tennis, soccer, baseball, hockey, volleyball and track and field played throughout the summer in our gymnasium or at the Roosevelt Island sports fields. Dance and movement, art and science, Island Sports and Adventure Camp also available. Come for one week or for the whole summer!
For additional information, please contact Athletic Facilities Coordinator Barry Warner at 212-378-0219 or via e-mail at