Dear Friends,
If you work on behalf of the hungry, and satisfy the afflicted, then shall your light rise in the darkness and your night shall be as the noonday. Isaiah 58:10
St. Bartholomew's Episcopal Church exists to proclaim the Gospel, care for those in need, teach the children, visit the sick, and comfort the lonely. In order to fulfill these holy purposes, we have both the joy and the burden of caring for one of the most beautiful sacred spaces in New York City.
In March we shared a statement in church announcing that St. Bart's had entered into an agreement with JPMorgan Chase Bank to sell 50,000 square feet of St. Bart's development rights.
As we said at that time, St. Bart's is one of several landmark owners holding development rights eligible for sale throughout East Midtown under the new zoning rules. These rights represent undeveloped space which may be sold or transferred to allow purchasers the right to build taller buildings elsewhere ­­-- leaving our landmark property as is. Proceeds from these transactions must be used to support preservation and maintenance of the seller's landmark property.
The completion of this transaction is complex and subject to a variety of contingencies, including receipt of certain regulatory and other approvals. On June 27, St. Bart's filed a petition seeking the consent of the Supreme Court of New York State to this transaction, which is standard procedure for religious institutions selling assets. Upon filing this petition, the terms of our agreement became a matter of public record and we are now able to share information that had previously been kept confidential.
The terms of the transaction are as follows:
JPMorgan Chase Bank will pay St. Bart's $15,625,000 for 50,000 square feet of development rights. This amount is more than the appraised value.
St. Bart's also granted JPMorgan Chase Bank an option to purchase additional development rights -- up to 500,000 square feet. JPMorgan Chase Bank has paid St. Bart's $3,000,000 for this option and has until February of 2019 to exercise this option.
If the option is exercised, JPMorgan Chase Bank will pay St. Bart's the same price per square foot as it will pay for the initial 50,000 square feet.
JPMorgan Chase Bank will also pay up to $2,000,000 to cover specified costs incurred by St. Bart's in connection with St. Bart's negotiation and closing of the transaction.
The net funds received by St. Bart's will be substantially less than $15,625,000, given possible transaction costs not covered by the $2,000,000 paid by JPMorgan Chase Bank, and because we will need to make material payments to other entities as required by applicable zoning and other city regulations, and the canons of the Episcopal Diocese of New York of which St. Bart's is a member. Due to these complexities, we cannot precisely calculate the net proceeds of the transaction at this time.
Bishop Andrew Dietsche and the Standing Committee of the Episcopal Diocese of New York have unanimously consented to this transaction.
Partly based on our need to obtain various regulatory approvals, including the approval of the New York City Landmarks Preservation Commission and the New York City Department of City Planning, we cannot predict outcomes with complete certainty, however, we are prayerfully optimistic this transaction will close sometime next year.
This agreement supports our strong commitment to long-term mission and ministry by helping fund the preservation and maintenance of our extraordinary church home. It is important to remember that proceeds from these transactions will not be sufficient for all the repairs and restorations needed, nor can they be used to fund parish programs and ministries which continue to rely on your generous stewardship giving.
We are deeply grateful to Bishop Dietsche and the members of the Standing Committee of the Episcopal Diocese of New York, and to our vestry and project team for their collective wisdom, expertise and dedication to St. Bart's. We will continue to communicate to the parish when we have something to report, and we continue to ask for your prayers as we move forward through this complex process.
Faithfully,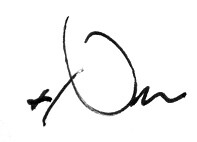 The Right Reverend Dean E. Wolfe
Rector