June 19, 2020

Dear Friends,
I have promised to communicate to the parish should there be anything to report concerning the sale of our development rights.
St. Bart's is one of several landmark owners holding development rights eligible for sale in East Midtown under current zoning rules. These rights represent undeveloped space which may be sold or transferred to allow purchasers the right to build taller buildings elsewhere, with the stipulation that proceeds from these transactions support preservation and maintenance of the seller's landmark property.
Today I am pleased to announce that St. Bart's has signed a purchase and sale agreement with an entity owned by Cohen Brothers Realty Corporation related to the sale of 58,800 square feet of St. Bart's development rights. This transaction supports our commitment to long-term mission and ministry by helping us fund the preservation and maintenance of our extraordinary church home.
This transaction does not alleviate the financial impact of Covid-19 on our church. Under our agreement with the Landmark Preservation Commission, St. Bart's is bound to use 75% of the sales proceeds for repair and restoration of our buildings' exteriors. These funds cannot be used to support parish programs and ministries which continue to rely on your generous stewardship giving. Of the remaining 25%, the church must pay the Episcopal Diocese of New York a 10% tithe in addition to certain transaction-related costs. This transaction will not close in the near term, and we will need to obtain the usual city approvals which often take time. In other words, the proceeds of the sale won't come to St. Bart's until the final closing. It is also important to remember that proceeds from these transactions will not be sufficient for all the repairs and restorations needed on our historic building.
We are deeply grateful to our vestry and the project team for their collective wisdom, expertise and dedication to St. Bart's throughout this process. We will continue to communicate to the parish when there is anything to report, and we continue to ask for your prayers as we move forward.
Faithfully,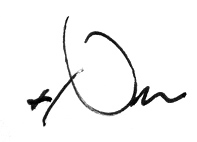 The Right Reverend Dean E. Wolfe, D.D.
Rector