Sunday, March 18, 2018
Dear Friends,
Two weeks ago, we shared a statement in church promising to communicate to the parish should there be anything to report concerning the sale of our development rights. As we said then, St. Bart's is one of several landmark owners holding development rights eligible for sale throughout East Midtown under the new zoning rules. These rights represent undeveloped space which may be sold or transferred to allow purchasers the right to build taller buildings elsewhere, with the stipulation that proceeds from these transactions support preservation and maintenance of the seller's landmark property.
Today we are pleased to announce that St. Bart's has entered into an agreement with JP Morgan Chase and Company related to the sale of 50,000 square feet of St. Bart's development rights. The terms of this agreement remain confidential at this time. The completion of this transaction is complex and subject to a variety of contingencies, including receipt of certain regulatory and other approvals. As a part of this process, St. Bart's will submit plans for long-term continued maintenance of our church buildings for review by the New York Landmarks Preservation Commission.
This agreement supports our strong commitment to long-term mission and ministry by helping us fund the preservation and maintenance of our extraordinary church home.
We are deeply grateful to our vestry and project team for their collective wisdom, expertise and dedication to St. Bart's throughout this process. We will continue to communicate to the parish when there is anything to report, and we continue to ask for your prayers as we move forward.
Faithfully,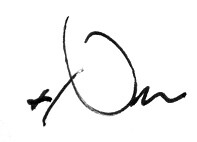 The Right Reverend Dean E. Wolfe
Rector