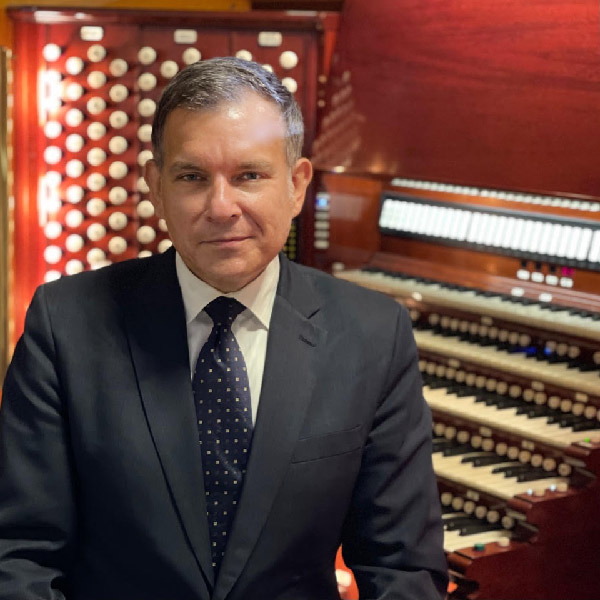 Through a series of services we call A Choral Feast, St. Bart's continues a rich tradition of offering great choral music that has included masses, passions, oratorios, and so on. Some of this great sacred choral repertoire can be heard in concert at Lincoln Center or Carnegie Hall or New York's other famed stages, but St. Bart's offers the opportunity to experience this music in its intended context: a worship service in thanksgiving to God.
This Sunday at the 11 am service, St. Bartholomew's Choir will offer Franz Joseph Haydn's Missa Sancti Nicolai, for choir, soloists, and orchestra. We were to have offered this work in 2020, on Sunday, March 15, before so much changed because of the pandemic. We are thrilled to resume the series this Sunday.
The Missa Sancti Nicolai was likely composed to celebrate the name day of Prince Nicolaus Esterhazy, Haydn's life-long employer. The work comprises a Kyrie, Gloria, Credo, Sanctus, Benedictus, and Agnus Dei, scored for choir, soloists, and an orchestra of strings, oboes, horns, and organ. In order to accommodate singing the entire work, the service will be offered without a sermon. (The Rev. Peter Thompson will preach at our 8 am, 9 am, and 5 pm services.)
The hymnody at the 11 am service includes a melody Haydn composed for a string quartet nicknamed "Emperor" because the second movement is a set of variations on his anthem, "God Save Emperor Francis." This melody is known to us now as the music of the German national anthem. It will be sung this Sunday to "Glorious things of Thee are spoken," a text by John Newton, whose hymns include "Amazing Grace."
For more information about A Choral Feast, click here.