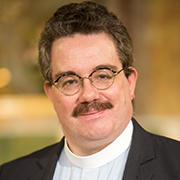 On Monday, we will be celebrating Labor Day, the unofficial end of Summer, and the harbinger of Autumn. It became the day after which wearing white was frowned upon. While we're less formal nowadays, Labor Day in New York City is an occasion for barbecues (hopefully with safety precautions against the Delta variant!) and a precious three-day weekend to prepare ourselves to return to work refreshed on Tuesday.

We Americans love to valorize work; we often decline to take vacations, to keep on regardless. And there is a dignity in striving to take care of others and ourselves through our efforts. St. Paul believed in work, famously reminding the Church in Thessalonia that "even when we were with you, we gave you this command: Anyone unwilling to work should not eat." (2 Thess. 10). But there are limits to any principle, and one such limit is that an employer's legitimate expectations do not allow for the exploitation of workers.

In the Nineteenth Century, that balance was often violated, and large employers often forced workers to labor under horrific conditions. That is why the battle to establish a movement representing the concerns and interests of workers in dealing with their employers was just that—a battle. Clarence Darrow, the foremost labor lawyer of his time, gave up a lucrative practice to represent labor unions. In one case, he explained why: "in a great cause these labor organizations, despised and weak and outlawed as they generally are, have stood for the poor, they have stood for the weak, they have stood for every human law that was ever placed upon the statute books."

We have come far in seeking to create that just balance, but balance can only be maintained by constant effort and attention. This Labor Day, spare a thought for all, employees and employers, who have labored to create and maintain a more just balance, and hold in your prayers all those who labor for the good of all.

The Reverend Deacon John F. Wirenius