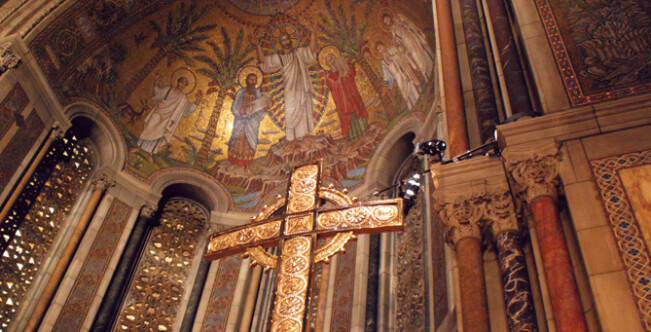 When You Need Help
Our clergy share the responsibility of being on call. If your need is urgent, call 212-378-0250 and you will be forwarded to the priest on duty. For other matters, contact staff during business hours. To add the name of someone who is sick or who has died to St. Bartholomew's prayer list, you may send an email to or contact any of the clergy directly by e-mail or phone.
Pastoral Care and Visits
Communion for the sick or home-bound (or pastoral visits to the hospital) can be arranged by calling the pastoral line at 212-378-0250. The Rite of Reconciliation of a Penitent (private confession and counsel) can be scheduled with any of the clergy. Laying on of Hands and Healing Prayers are offered at the 9 am, 11 am and 5 pm Sunday services, Wednesdays at 12:05 pm, and by request during the week.
Outreach
Crossroads Community Services at St. Bart's offers many programs to help the hungry and homeless, including a soup kitchen on Sunday, Monday and Wednesday mornings, a food pantry and an eight-bed overnight shelter. Your support through groceries (or donations) is much appreciated.