Sunday, October 07, 2018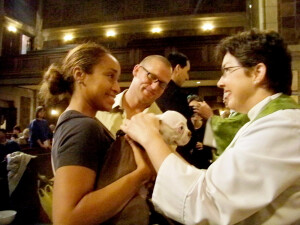 BLESSING OF THE ANIMALS
Sunday, October 7
at 9 am and 5 pm
Join us as we celebrate the Feast of St. Francis and the Blessing of the Animals. Bring your (properly restrained!) pets to church for a blessing.
Photos of animals (printed or on your smartphone) may also be blessed if you cannot bring your pet to church.
Also, check The Store @ St. Bart's for St. Francis items: pet tags, books on the subject of St. Francis for all ages, and more. Please visit the store in the lobby of the Church, or call 212-378-0295.