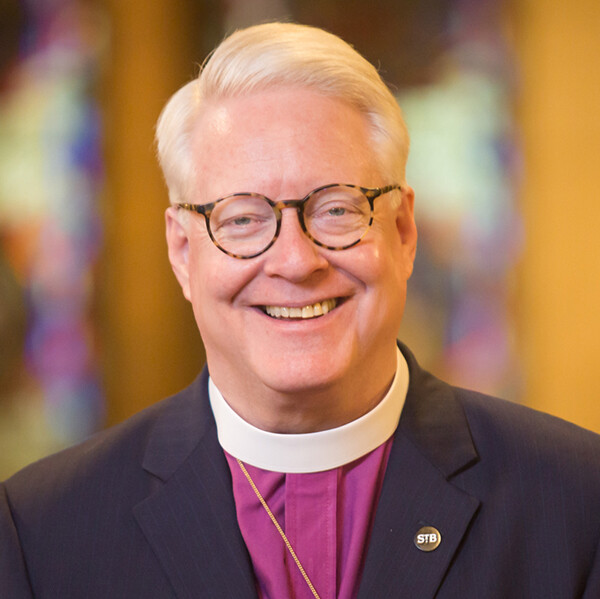 Dean Wolfe
Rector
Office: 212-378-0215
St. Bartholomew's welcomed The Right Reverend Dean E. Wolfe as its thirteenth Rector in 2017. Prior to this call, he served as Bishop of the Diocese of Kansas for fourteen years, and served as Vice-president of the House of Bishops for the Episcopal Church. Dean has had a distinguished career of ministry, preaching, and leadership that has taken him from large parishes, such as Trinity Church in Boston's Copley Square and St. Michael and All Angels in Dallas, to the Episcopal Diocese of Kansas, where he was the spiritual leader of some 11,000 people in forty-four congregations.
Exciting as the scope of work is for a diocesan Bishop, Dean yearned to be "back in the classroom", providing direct pastoral care, and immersed in the life of an active flagship parish like St. Bart's. Since arriving in New York City, he has embraced the "radical welcome" which drew him to St. Bart's. It is a sincere and heartfelt announcement he makes each Sunday: "Welcome. We are so glad you are joining us for worship today."
Dean is a graduate of Virginia Theological Seminary, which also bestowed upon him an honorary doctorate in 2004, in recognition of his extraordinary service within the national church and the Anglican Communion. In Kansas, Dean made his reputation as a caring pastor, a bridge-builder, and a prophetic, progressive leader in a region of the country not always known for such stances. He advocated for the State of Kansas to welcome refugees from Syria; he officiated the first authorized Episcopal same-sex marriage in the diocese; and he has spoken out forcefully about gun control. Dean and his wife Ellen Frantz-Wolfe, a mother, businesswoman, and active volunteer, have an adult son, William. Kylie, their yellow Labrador Retriever, joins them in their love for New York's diversity of people, food, and culture.