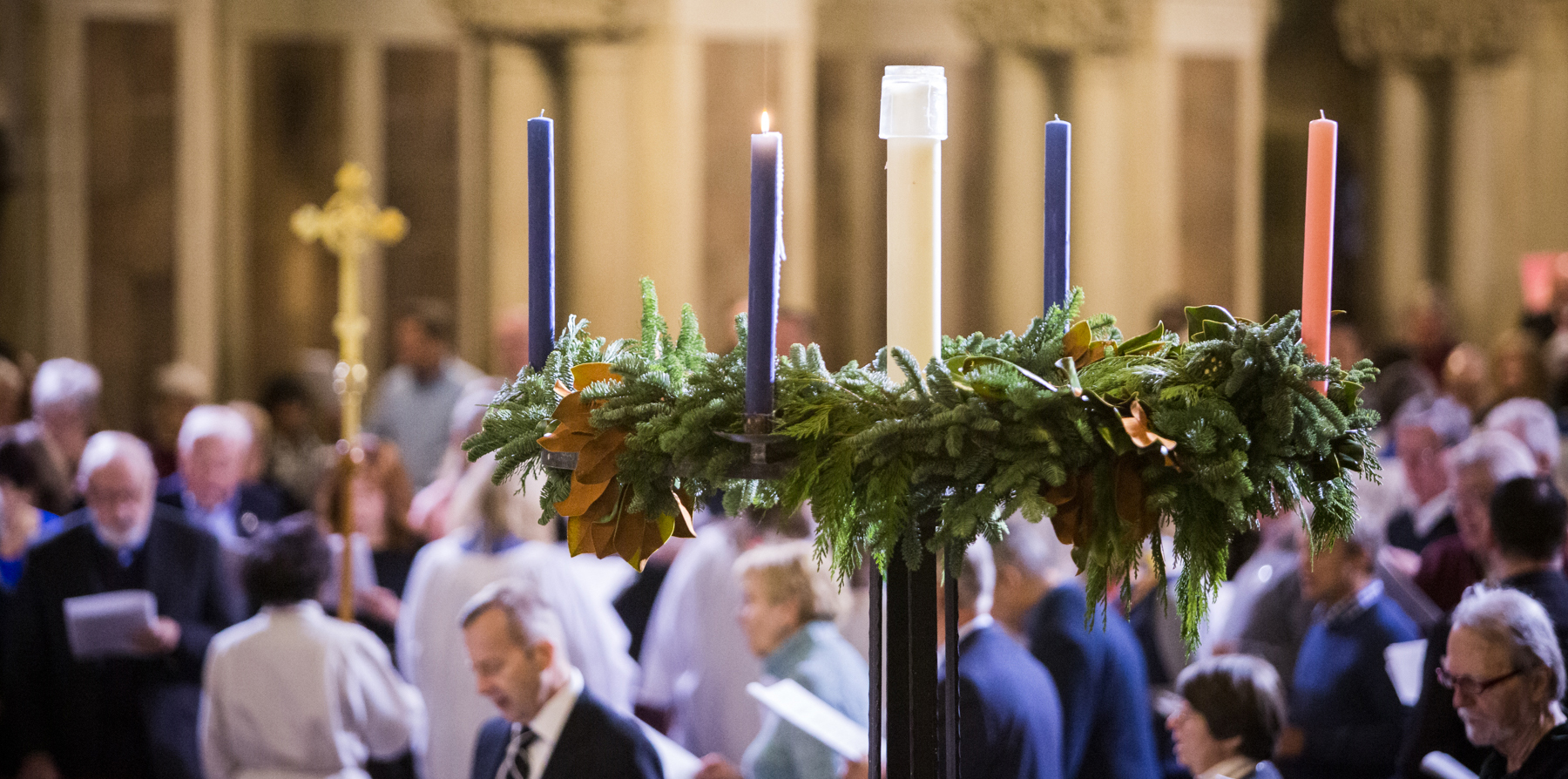 SUNDAY, DECEMBER 15, 2019: THE THIRD SUNDAY OF ADVENT
See the full text of Sunday's readings
View the most recent Sunday bulletin insert
Learn more about this week's music and liturgy
8 am Eucharist, Rite I in the Chapel
In the traditional language of The Book of Common Prayer
Homily by the Right Reverend Dean E. Wolfe

8:45 am–12:15 pm Free Child Care (through age five). Contact the Reverend Dr. Kris Lewis-Theerman at or 212-378-0253.
9 am Eucharist in the Church
Sermon by the Right Reverend Dean E. Wolfe
St. Bart's Singers lead our songs of praise
10 am Quest in the Chapel
Children K through grade 5 are invited for a time designed to nourish our relationship with God.

10 am Youth @ the Center, room 44
Youth grades 6–12 are invited to explore how their faith intersects with real life.

10 am The Forum, Great Hall
Rejoice, Rejoice: Dent Davidson on the Great O Antiphons
The much loved Advent hymn "O Come, O Come Emmanuel" is based off of a set of antiphons historically used with the Magnificat (Song of Mary) at evening services in the week leading up to Christmas. The antiphons, often known as the Great "O" Antiphons, address different attributes of the Christ who is coming. Join Interim Director of Emerging Liturgy and Music Dent Davidson for a reflective session in which we will hear the ancient chants of each antiphon in Latin, interspersed with 20th century English choral settings, poetry and symbol, to explore ways in which we can enrich our observance of Advent, the season of expectation.
11 am Choral Eucharist in the Church
Sermon by the Right Reverend Dean E. Wolfe
St. Bartholomew's Choir offers music of Dupré, Judith Weir, Stanford, Bach, and plainsong.
5 pm Community Eucharist in the Chapel
An informal and intimate service, celebrated in our beautiful Chapel
Parking for Sunday Services: We offer free parking for all Sunday services at Doubletree Metropolitan Hotel Garage, 136 East 51st Street (south side of 51st Street between Third and Lexington Avenues). Request a free-parking voucher from an usher or St. Bart's Central during or after services. Vouchers are valid for 12 hours or until midnight, whichever comes first. (Because some have asked, please note that each redeemed parking voucher costs St. Bart's $15.)
Accessible St. Bart's: There's a ramped entrance through the garden on Park Avenue at 51st Street. Accessible restrooms are located off the lobby inside the Park Avenue entrance. Large-print service leaflets (and Books of Common Prayer) are available at our welcome desk in the lobby.