The Annual Stewardship Campaign for St. Bart's

St. Bartholomew's Church is attempting to do something excellent and rare at the crossroads of a great city in an uncommon time. We seek to be salt and light—those potent catalysts which we pray will transform lives, transform the Church, and transform the world. At the beginning of 2020 we said this was our mission. By the grace of God, we are actually doing these things in spite of a worldwide pandemic which has deeply impacted our income.
We are transforming lives through transcendent worship, challenging educational programming, and compassionate pastoral care. We are transforming the wider church by creating innovative models and best practices which are inspiring parishes across the country. We are transforming the world through our care for those in great need in a disastrous time.
We see ourselves as the next generation of Christians, creating fresh expressions of eternal truths, working to transform our city and the world into places of justice, equality, and hope. We are looking for dedicated and gifted colleagues and partners; teammates and friends, to share in this high calling. We need to raise more resources so that we might continue to do this crucial and holy work we are called to pursue. This really is work worth doing well, and I look forward to doing it with you.
I invite you to give generously to St. Bart's, not because we need it—and you know that we do—but because I want you to be transformed by your own giving. I want you to experience the profound joy people have shared with me, after they've made a life-changing gift to this parish. So, give to God what is God's. Give to God gifts so as to make your heart glad. Give to God to transform your life, to transform the Church, to transform the world. Give to God everything you can. And all that you are.
This is transformational giving.
Faithfully,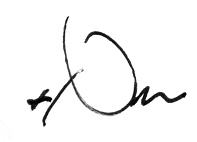 The Right Reverend Dean E. Wolfe, D.D
Rector