Double Your Gift in September
Great news! We have received a significant gift from a parishioner with the intention that it will match all new gifts, dollar for dollar up to $100,000, given to St. Bart's before September 30, 2021.
This is a unique opportunity for you to double your giving power and to help our parish in a wonderful and significant way. Won't you make a generous gift today?
The Annual Stewardship Campaign for St. Bart's



So much has been written—and said—about 2020. Yet it still remains difficult to describe what we have all experienced since this new decade arrived. For every challenge, I see great possibilities and I continue to marvel at our old-fashioned determination to adapt, innovate, and overcome. During an uncertain time, the touchstones of family, community, and faith are more important than ever.
St. Bart's is a source of refuge and strength in facing these challenges. We know that for the City of New York, this church is a precious treasure. We maintain a vital ministry at the crossroads of one of the greatest cities in the world. We come to St. Bart's to be part of a community that proclaims a vibrant and inclusive gospel. We see a world that is full of possibility—and one urgently in need of spiritual institutions like St. Bart's. Maintaining such a ministry requires time, talent, and treasure.
What you receive when you give generously to the church is intangible. It's that deep, indescribable feeling of having done something unambiguously good. You are blessed with the knowledge that you're participating with past generations and with generations yet to come in keeping our faith tradition vibrant and alive. You receive a warm sense of having helped a wide variety of people find comfort and hope. Indeed, giving is fundamentally an act of hope. And, in this time of uncertainty, your giving will help St. Bart's to continue offering a broad array of new and exciting ways of doing and being church—from online worship to music to abundant adult education programs.
What impresses me most over the years are people who have, over the long haul, learned that their giving does not so much change the organizations they give to, but rather, their giving changes them.
I want to invite you to give generously to St. Bart's, not because we need it—and you know that we do—but because I want you to be transformed by your own giving. I want you to experience the profound joy people have shared with me after they have made a life-changing gift to this parish. Now is the time-and this is the moment
Faithfully,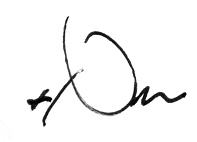 The Right Reverend Dean E. Wolfe, D.D
Rector