Dear Friends,
A member of the parish said to me recently, "There is something big going on at St. Bart's every Sunday." I wanted to hug him and say, "Yes! That's exactly what we're trying to do!" Instead, I simply said, "Thank you." But it made me smile.
There is something big going on at St. Bart's every Sunday. Every Sunday a preacher does his or her very best to proclaim the challenging Good News of Christ in a complex world. Every Sunday the choirs of the parish offer stunningly beautiful music which lifts our hearts to God. Every Sunday in The Forum an author, academic, or theologian prods us with new thinking about ancient and modern questions. Every Sunday hundreds of people gather together at St. Bart's to sing and to pray, to listen and to learn, and to share and to laugh together. We try to make a fuss over the coffee hour because during the pandemic we couldn't have one! We want you to come and be present personally for worship if you possibly can. St. Bart's is a big building designed for a crowd. And, if you can't be there in person, we want you to know you are part of St. Bart's no matter which town, city, state, or country you're watching from. It's good for us to remember that when we count the people participating in worship online, we have many more people participating in worship now than we had before the pandemic began!
We are calling this coming Sunday "Commitment Sunday" as we receive and bless the pledges of the more than 300 households who support our parish with a financial commitment. Ellen and I give 10% of our take-home pay to St. Bart's because we want to keep seeing something big happen at St. Bart's every Sunday! I don't say this to draw attention to our generosity. Some are able to do much more... and some less. We simply believe in what this parish is doing and where this parish is going. Every single dollar pledged makes a difference to the ministries of St. Bart's... but, more importantly, it makes an extraordinary difference in the heart of the giver.
I am glad we are known for our radical hospitality at St. Bart's, and I like the way we strive to make everyone feel included in what we do. Still, it requires a commitment on the part of lots of people for our parish to continue to do what I believe God keeps calling us to do. I hope you won't miss a single Sunday, either in person or online, from now until the New Year. Every Sunday in Advent will feature new and compelling opportunities for worship and for learning. Advent Lessons and Carols, Candlelight Carols, and the Christmas Eve and Christmas Day services; these are some of the most powerful liturgies of the entire liturgical year and you won't want to miss them.
I invite you to make a commitment to be present in these exciting days... and to make a commitment to joyfully share whatever you can financially with the parish.
Things are starting to get really interesting!
Grace & Peace,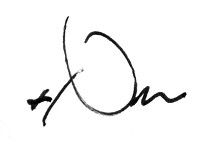 The Right Reverend Dean E. Wolfe, Rector