Dear Friends,

As Bishop Wolfe continues his sabbatical, I write to share with you some important news about several staff transitions.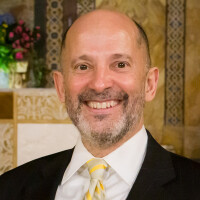 At the beginning of 2022, Manny Rodriguez-Leach let us know that he was planning to retire as Associate for Welcome and Parish Life by the end of the calendar year. Over the course of the past few months, Bishop Wolfe, Manny, and I have been planning for his coming retirement. It goes without saying that Manny has contributed greatly to the life of St. Bart's over the last ten years. He is one of the first people many newcomers meet and he is talented at connecting them to long-time members and pointing them towards opportunities to dig deeper. Our resident "Church Management" guru, he has a passion for keeping our database in good shape. His decorative sense is exquisite (we can thank him for gorgeous displays at Christmas and Easter!) and his party-planning skills are unparalleled. We are immensely grateful to Manny for a decade of distinguished service to this special place. Fortunately, we won't need to say goodbye, as Manny plans to remain an active parishioner of St. Bart's in retirement. For now, Manny is hard at work helping us to launch yet another very full program year. We will have a chance to give him the celebration he deserves in January 2023.
The strategic plan adopted by the vestry at the end of 2021 called for additional resources to be invested in the areas of Welcome and Parish Life, so Bishop Wolfe and I have decided to split Manny's current position into two new positions.
Bailey Regan joins us the week of August 21 as Associate for Newcomer Welcome and Engagement. In this role, she will work with clergy, staff, and volunteers to extend our trademark "Radical Welcome" to all who enter through the 325 Park Avenue doors or visit us at stbarts.org. Bailey, a 2021 graduate of Cornell, comes to us after a year at Fifth Avenue Presbyterian Church, where she currently serves as Communications and Development Associate. The former student president of The Episcopal Church at Cornell, Bailey is excited to work professionally within her own denomination. She brings to St. Bart's a passion for ministry, a love for The Episcopal Church, and experience with databases and visitors services. Bailey will be supervised by the Reverend Zack Nyein, who, as Senior Associate Rector, has already made great strides in enhancing our approach to newcomer welcome.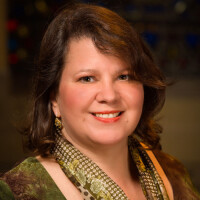 The role of Associate for Parish Life will be filled by Veronica Shea. Veronica, who recently completed two decades of service to St. Bart's, is well-known to our community as the friendly voice who answers the main telephone line and the friendly face who sits at St. Bart's Central (the desk in the narthex). As Associate for Parish Life, Veronica will continue to manage building scheduling and coordinate parish volunteers, but she will also assume responsibility for planning large-scale social events, arranging logistics for weddings and funerals, and supporting a wide variety of parish groups and parish initiatives. One of the principal goals of Veronica's new role will be to foster a greater sense of community among our current members. In order to focus on this enormous task, she will gradually transition out of her current duties at St. Bart's Central and the Bookstore, which will eventually be overseen by Zack and Bailey as part of the overall "visitor experience." I have tremendously enjoyed working with Veronica over the past year, and I can't emphasize enough how dependable, committed, and insightful she is. I am quite confident that she will make significant contributions to St. Bart's in this critical new role, and I look forward to our continued work together.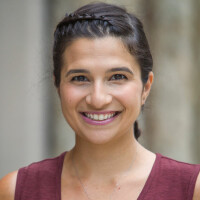 Finally, I am pleased to announce that Effie Hanakis has agreed to take on the part-time role of Children's Minister. Effie, who holds a Master's in teaching from Fordham, has taught in the St. Bart's Preschool for eight years and has just finished her fourth season as the Director of our Summer Camp. Effie also has fourteen years of Sunday School teaching experience. A beloved member of the St. Bart's community and an exceedingly congenial colleague, Effie will be instrumental in rebuilding our Sunday morning and special event programming for children. As Children's Minister, she too will be supervised by Zack.

Clearly, a lot of transition is underway at St. Bart's—but so much of this transition is good! I am filled with joy and excitement as I contemplate the future that is ahead for all of us. I hope you will join me in expressing a warm welcome to Bailey, hearty congratulations to Veronica and Effie as they step into new positions, and deep gratitude to Manny as he prepares for his next stage.



The Reverend Peter D. Thomspon
Vicar