St. Bartholomew Community Preschool welcomes inquiries from families of all faiths interested in learning more about admission to our school. Watch this video to get a glimpse of our school.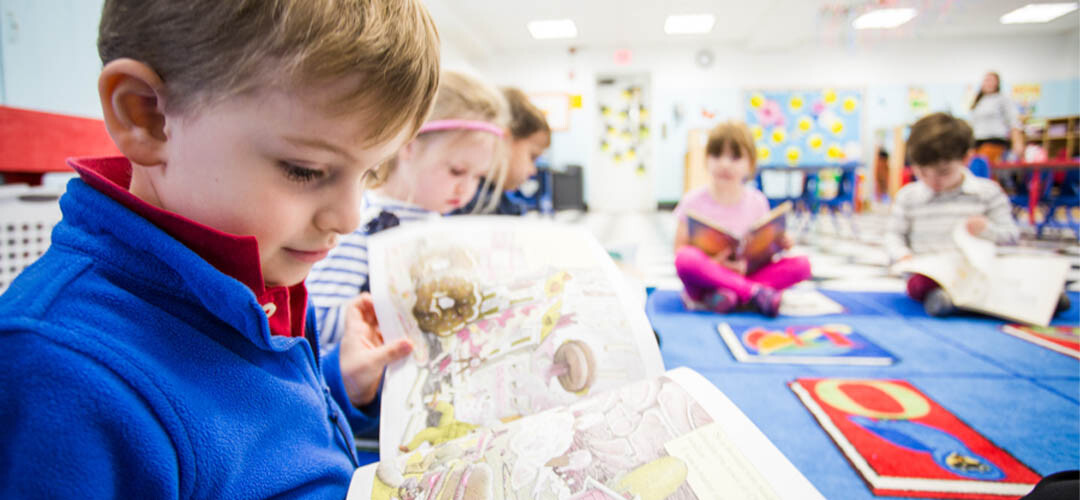 The preschool's educational philosophy is based on fostering a love of learning while celebrating and embracing each child's uniqueness. We are committed to providing an environment where children's curiosity is encouraged.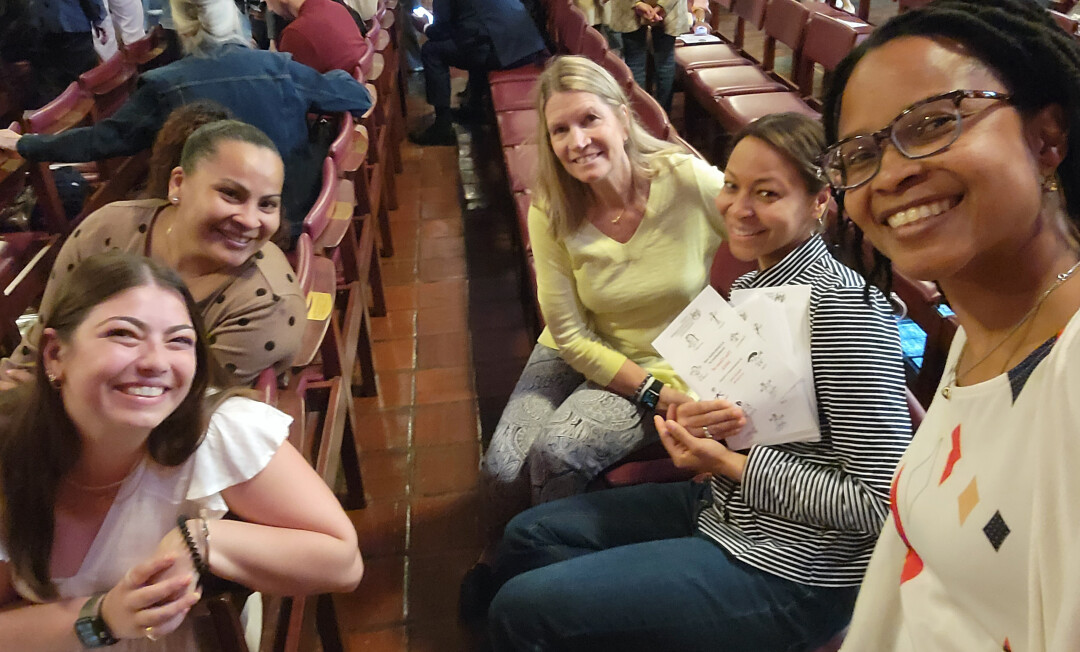 St. Bartholomew Community Preschool offers a warm, nurturing first school experience. Parent participation is strongly encouraged. There are numerous opportunities for parents including leading an arts & crafts activity, chaperoning a class trip, or reading in the library. Parents also enjoy serving on one of the many parent committees such as Community Outreach, Book Fair, International Day, or Parents' Night.


Diversity
Recognizing and celebrating diversity is an important part of life at St. Bartholomew Community Preschool. We welcome children of all races, religions, ethnicities, and economic backgrounds. The preschool provides a community that is inclusive and comfortable for all. Once a year, the school focuses on a week-long international studies theme including music, food, art, and dancing from many countries and cultures. This culminates in a school wide International Day celebration on the Friday of that week, ending with an international feast for all.
Community Outreach
Community is an important aspect of the preschool program. A monthly community service initiative at the school includes collecting food for St. Bart's food pantry, assembling "blessing bags" for the visitors to St. Bart's Shelter, and collecting coats for the Bowery Mission, among other activities.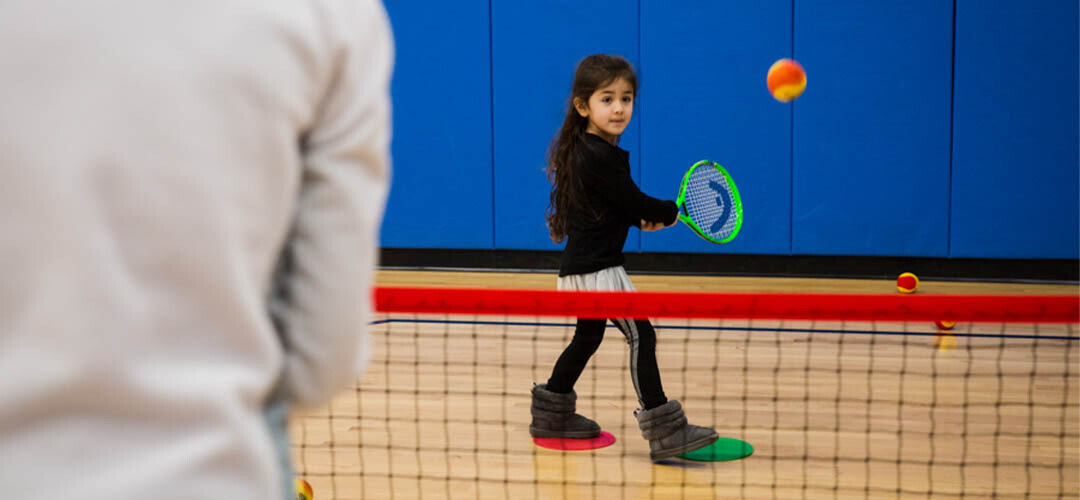 After School Enrichment Activities
Tennis instruction, Math-letics (fun with math), Science Explorers Club, Literacy Lab, Tae Kwon Do, and Cooking with the ABCs are all optional activities available for the students following the regular school day.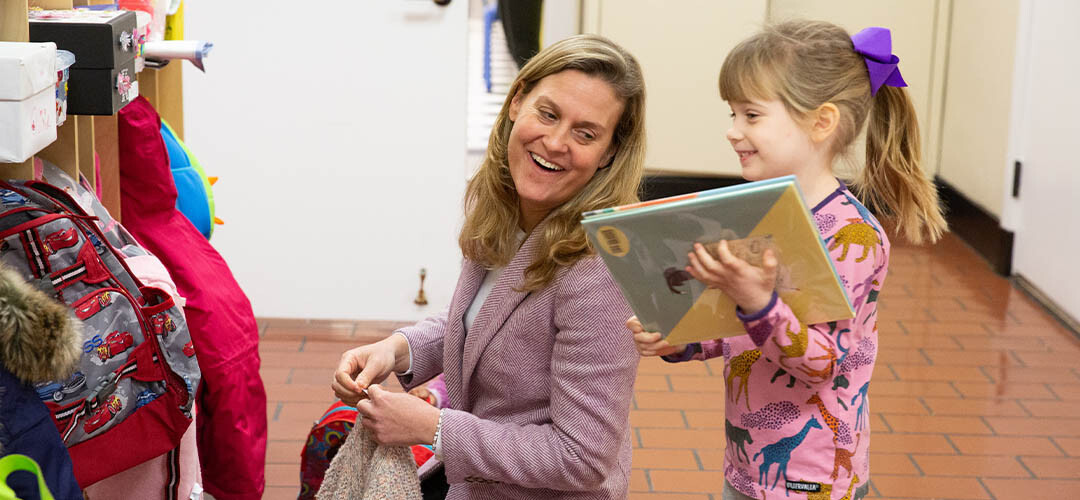 The preschool's dedicated faculty is comprised of experienced educators. All classroom lead teachers are New York State certified and possess a Master's degree in Early Childhood Education. The faculty is able to work in small groups to reach individual needs, offering challenging but appropriate instruction. In addition to the faculty, a school librarian, a music teacher, and dance/movement teacher bring their expertise to the program to further enhance the curriculum.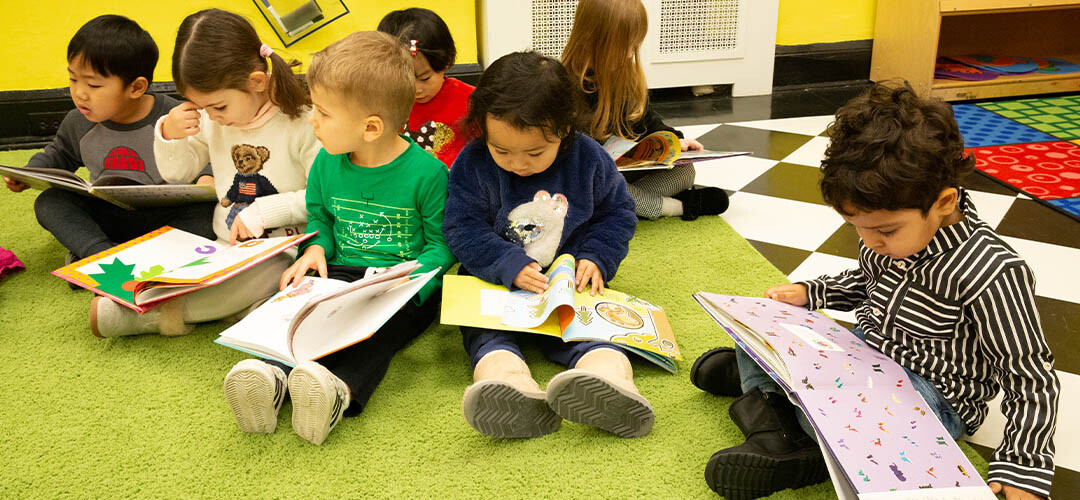 Watching a child grow is an amazing experience! One of the greatest tasks given parents is allowing children to be children for as long as possible. At St. Bartholomew Community Preschool, children are provided with a safe and nurturing environment. It's a place where confidence is fostered, individual strengths are celebrated, and childhood mistakes are part of the learning process.
St. Bartholomew Community Preschool has been a vital part of midtown Manhattan for over 45 years offering a supportive but competitive program, and preparing children for the next step of their educational career.
The essence of the school lies with the experienced faculty. The faculty plays an essential role in the success of the school, establishing a caring and engaging environment for children to grow emotionally and intellectually. Children are appropriately challenged, encouraged to take risks without the fear of failure or criticism, and are empowered by the ability to think. School becomes a magical place filled with friendships, where children can develop a true passion for learning.
I welcome you to contact us and visit St. Bart's Preschool!
Allison O'Melia
Director