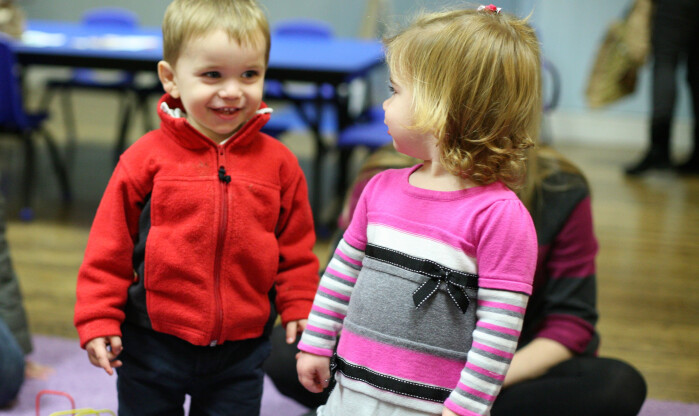 ABOUT PLAYGROUP
2020 - 2021 PLAYGROUP APPLICATION
St. Bartholomew Community Preschool's Playgroup has been an active program for the past 40 years. The Playgroup provides a time and place for toddlers to gather along with a parent or caregiver for their first school experience. By participating in an ongoing playgroup, young children are better prepared for and more readily transitioned into a preschool program.
During Playgroup, children are encouraged to develop and grow through play. The children interact, learn games, sing songs, and participate in arts and crafts. A teacher and teaching assistant are an interactive part of Playgroup, overseeing the curriculum and leading activities. Music is led once a week with the Preschool Music Teacher. Parents/caregivers are required to actively participate in order to assure the success of the program.
AGES: 16 - 22 MONTHS
Days/Hours: Tuesdays and Thursdays, 9:15-10:30 am
September 2019 - May 2020 : $5,350
AGES: 20 - 29 MONTHS
Days/Hours: Mondays, Wednesdays and Fridays 9:15-11:00 am
September 2019– May 2020: $7,500
If you are interested in joining St. Bart's Playgroup for the 2019-2020 school year, please complete the application. Space is limited and applications will be processed in the order they are received.
If you have any questions, contact the Admissions Office at 212-378-0238 or email Mary Ponce, Director of Admissions at .
Participants in Playgroup are encouraged to apply to St. Bartholomew Community Preschool but are not guaranteed placement within the school. Playgroup families are eligible for our Early Notification Policy.